Rep. Devin Nunes' Lawsuit Against Republican Strategist, Fake Cow Goes to Court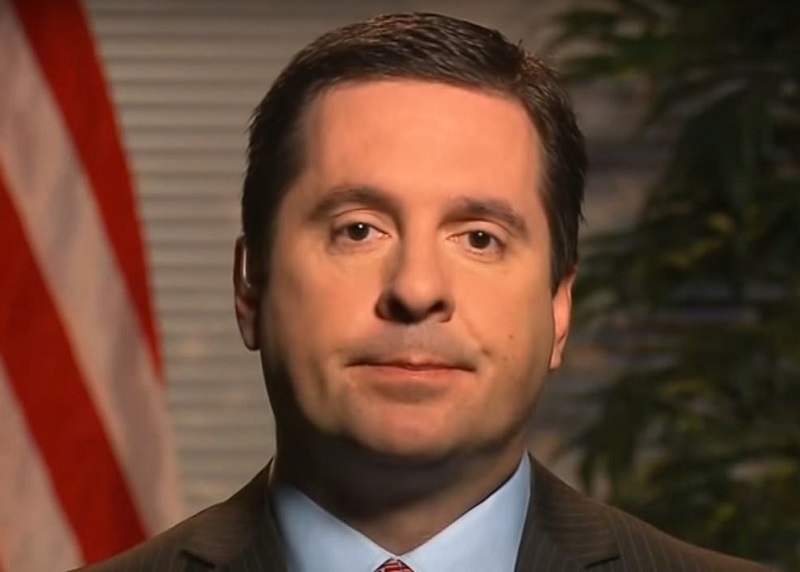 It has been five months since Rep. Devin Nunes (R-CA) sued Twitter and a handful of users for defamation. On Friday, the case finally saw the inside of a Virginia courtroom as lawyers for the defendants argued for the lawsuit's dismissal.
It sounds as if it was a bit of a circus, as McClatchy reports:
About 20 people in the courtroom sported cow shirts, a reference to the Twitter account @DevinCow. One of them wore a pair of cow ears. Others carried signs and stuffed animals.
The account @DevinCow was one of two parody accounts Nunes had sued, along with Republican political consultant Liz Mair. He claimed their criticism of him was aimed at damaging his chances of re-election and his ability to lead the House Intelligence Committee, which he chaired until Democrats took control of the House after the 2018 election.
Lawyers for the defendants argued that Nunes had only filed the lawsuit in Virginia because the state has fewer restrictions discouraging frivolous lawsuits than does California, where Twitter, Nunes, and the user behind at least one of the parody accounts are all based.
McClatchy's Kate Irby later tweeted out some of the sillier moments that didn't make it into her story:
Nunes' lawyer had a lot of metaphors for Twitter. He compared them to giving an automobile or a gun to Mair and the parody accounts, a weapon they then used against Nunes, so Twitter was responsible for negligence.

— Kate Irby (@kateirby) August 23, 2019
Nunes' lawyer also compared @NunesAlt to a "phoenix," because the other account (@DevinNunesMom) was indefinitely suspended but @NunesAlt rose up. Another FWIW, @NunesAlt has told me they were willing to let the account just die… until Nunes filed the lawsuit.

— Kate Irby (@kateirby) August 23, 2019
There was a sharp rebuke of Nunes' lawyer by Judge Marshall at one point. Back story: Since the lawsuit was filed, @LizMair says she has moved from Virginia to Connecticut because her husband got a new job.

— Kate Irby (@kateirby) August 23, 2019
Nunes' lawyer, Steven Biss: "I don't want to say she was fleeing, but she fled to Connecticut."
Judge Marshall: Told him it was uncalled for to make unproven allegations like that.
Biss: "That's why I said I didn't want to say it."
Courtroom full of @DevinCow supporters laughed.

— Kate Irby (@kateirby) August 23, 2019
The judge in Virginia is expected to rule on whether to dismiss the case in the next seven to 10 days.
Read the full story here.