Chris Hayes: Trump and Republicans 'Have Disqualified Themselves From Support of Decent People'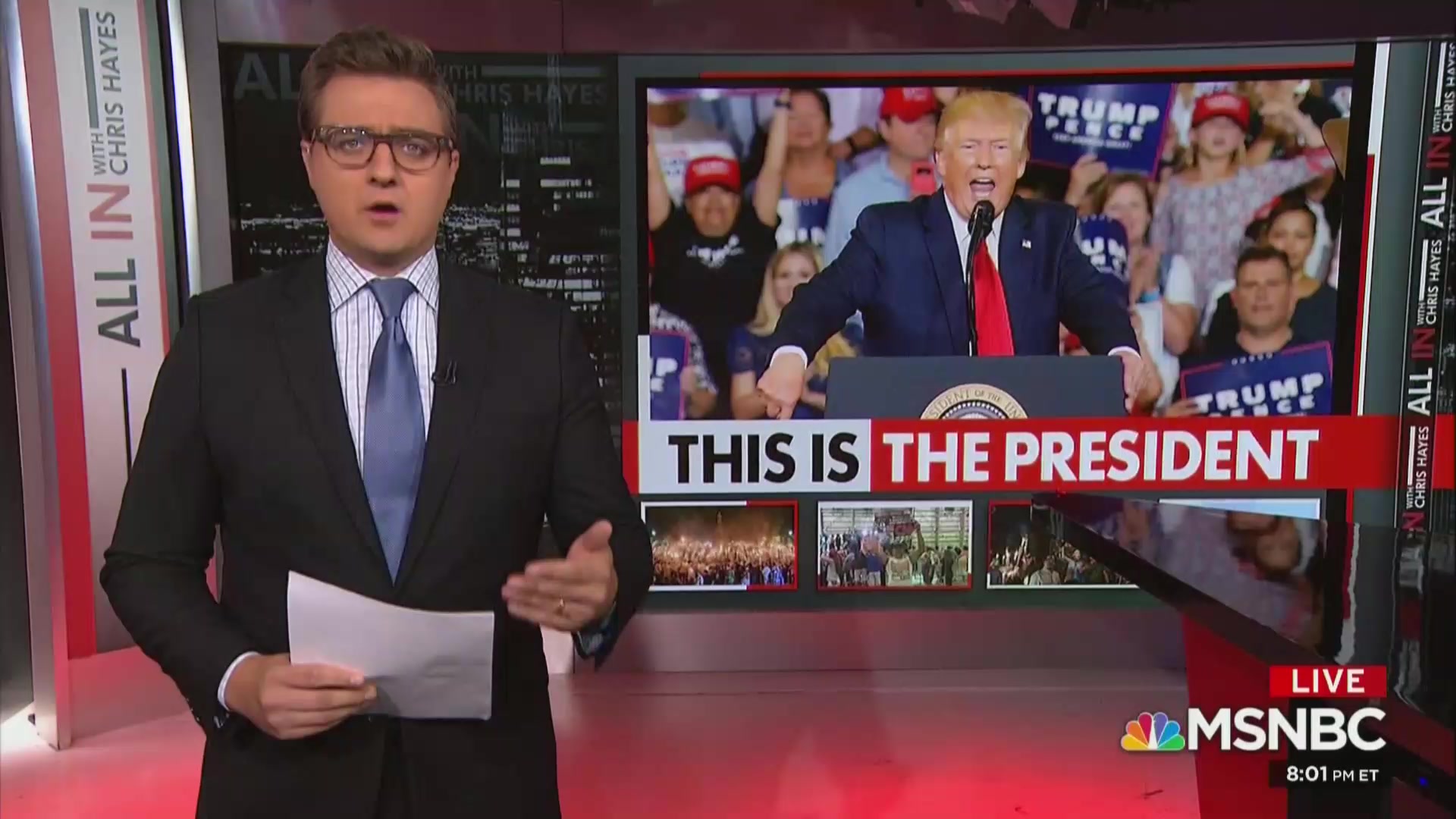 Following the El Paso shooting in which a white nationalist killed 22 people on Saturday, Chris Hayes opened his program Monday evening by tearing into President Trump's racist and xenophobic rhetoric, claiming the president is drawing from "dark sorcery of racial hatred" that is threatening the country.
"Even if there were no blood, it would still be vile," the All In host declared. "If there were no body count, no deaths to mourn, no grieving families, no young parents ripped apart by bullets while shielding their babies, even if none of that happened, it would still be an existential threat to the America we can and should be."
"We welcome the stranger," he said. "We pursue justice. We act as equals in the collective enterprise of democracy. The president and his party stand on the wrong side of that question right now. They have long since disqualified themselves from the support of decent people by doing so."
Read the rest of the piece at The Daily Beast.
Watch the clip above, via MSNBC.