House Republican Insists Trump's Racist Tweets Were Not Actually Racist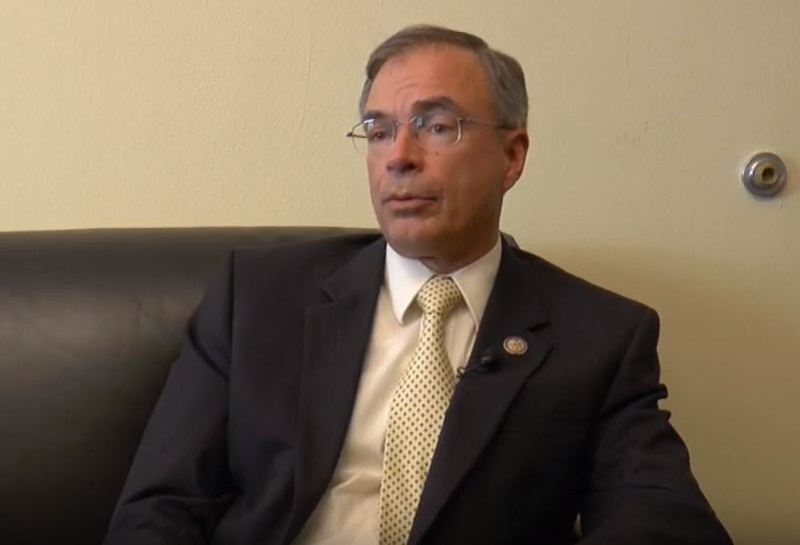 Rep. Andy Harris (R-MD) has an alternative explanation for President Trump's racist broadside at four Democratic congresswomen of color this weekend.
Harris told Bryan Nehman, a talk-radio host in Baltimore, that Trump "could have meant to go back to the district where they came from, to the neighborhood where they came from."
"Do you really believe that he was talking about the district that they came from?" Nehman asked.
"Absolutely," Harris answered.
For the record, here is what Trump tweeted:
….and viciously telling the people of the United States, the greatest and most powerful Nation on earth, how our government is to be run. Why don't they go back and help fix the totally broken and crime infested places from which they came. Then come back and show us how….

— Donald J. Trump (@realDonaldTrump) July 14, 2019
It is clear Trump was not thinking of the districts of Alexandria Ocasio-Cortez, Ilhan Omar, Rashida Tlaib or Ayanna Pressley. Only one of whom, Omar, was born outside of America and long ago became a citizen.
Harris went on to complain that the "default nowadays when someone disagrees with someone is to call them racist." Well yes, if what that someone said was an unambiguously racist statement. And telling women of color to in essence "go back" to other countries has been a racist trope for most of American history.
Before this little burst of media, Harris was probably best known outside of his district for hanging around notorius Internet troll and Holocaust denier Chuck C. Johnson. So his sense of what constitutes nativist bigotry is not what you would call sharp.
Listen to the audio of Harris' comments here.