'Fox & Friends' Asks If Dems Speaking Spanish Is Pandering – US Has 53 Million Spanish Speakers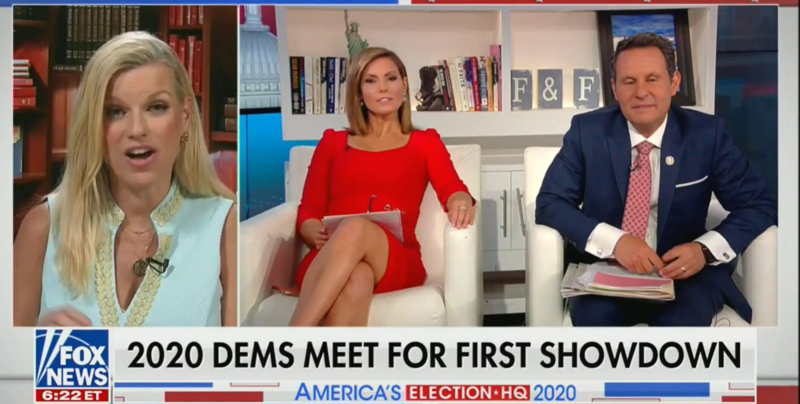 One of the stand out moments from Wednesday night's Democratic debate was some of the candidates speaking Spanish. Though not all those who attempted it were equally fluent, it's clear that appealing to Spanish-speaking voters in their own language is important.
On Fox News Thursday morning, Democrats' linguistic efforts were treated like little more than a joke. Fox & Friends hosts teased a segment about the Spanish part of the debate and when they finally spoke to a guest on the subject, it was predictably dismissive.
The hosts showed clips of the Democrats speaking Spanish, before asking guest Lee Carter, President of Maslansky & Partners, what she thought.
"Right. So let's speak Spanish. Is that pandering or effective?" co-host Brian Kilmeade asked.
"You know, I think what's important to remember here is that there's 20 Democrats running for president right now," Carter said.
"The Hispanic vote is going to be incredibly important to whichever Democrat wins here. And so you've gotta take a look at this and say who's going to be the most authentic candidate and this is something they threw out there to try and win."
Carter went on to say that Julián Castro was the most 'authentic' Spanish speaker, which should come as no surprise since Castro was the only Latino on the debate stage.
Fox & Friends attempts to paint Spanish appeals to voters as pandering totally ignores the fact that there around 53 million Spanish language speakers in the country, including 41 million native speakers. That's a lot of pandering.
Watch the video above, via Fox News.