Marianne Williamson Tells 'The View': 'I Do Not Trust Propaganda on Either Side' of Vaccines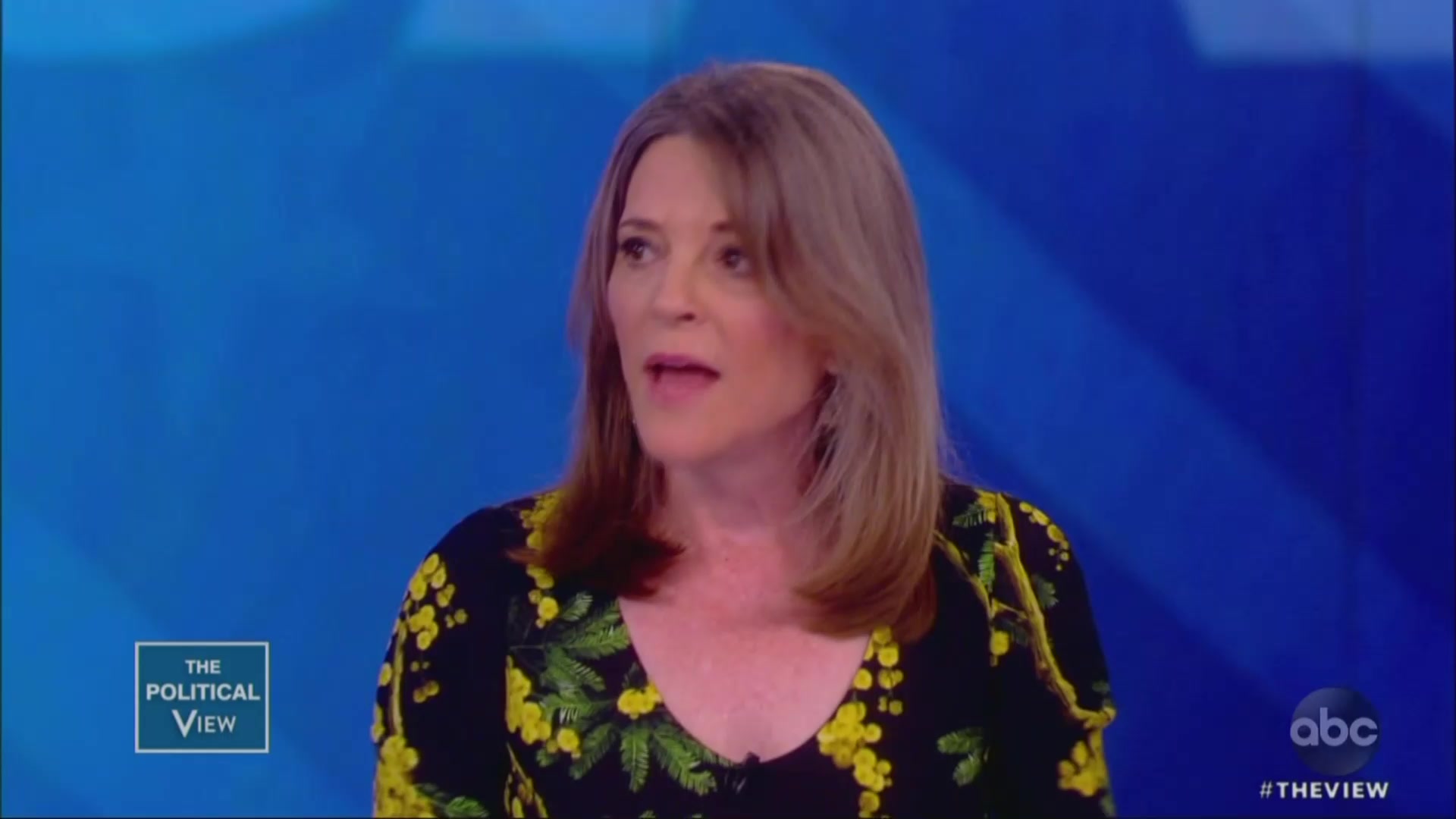 A day after she made waves by calling mandatory vaccine policies "Orwellian" and "draconian," Democratic presidential candidate Marianne Williamson told The View that while she doesn't consider herself an "anti-vaxxer" she doesn't "trust propaganda on either side" on vaccines.
"I think that we have a very — I understand that public safety must come first, but I also understand that we must have a balance between public safety and the issues of individual freedom," the presidential hopeful responded. "I do not trust the propaganda on either side."
Liberal co-host Joy Behar shot back that Williamson gave a "nebulous answer," prompting the Democratic candidate to claim she understood there "are situations where there are absolute outbreaks and I understand there are epidemics where vaccines are life-saving."
"I support vaccines," she concluded.
Read the rest of the piece at The Daily Beast.
Watch the clip above, via ABC.