Rudy Giuliani Steps Up Biden Attacks With New Ukraine Conspiracy Theory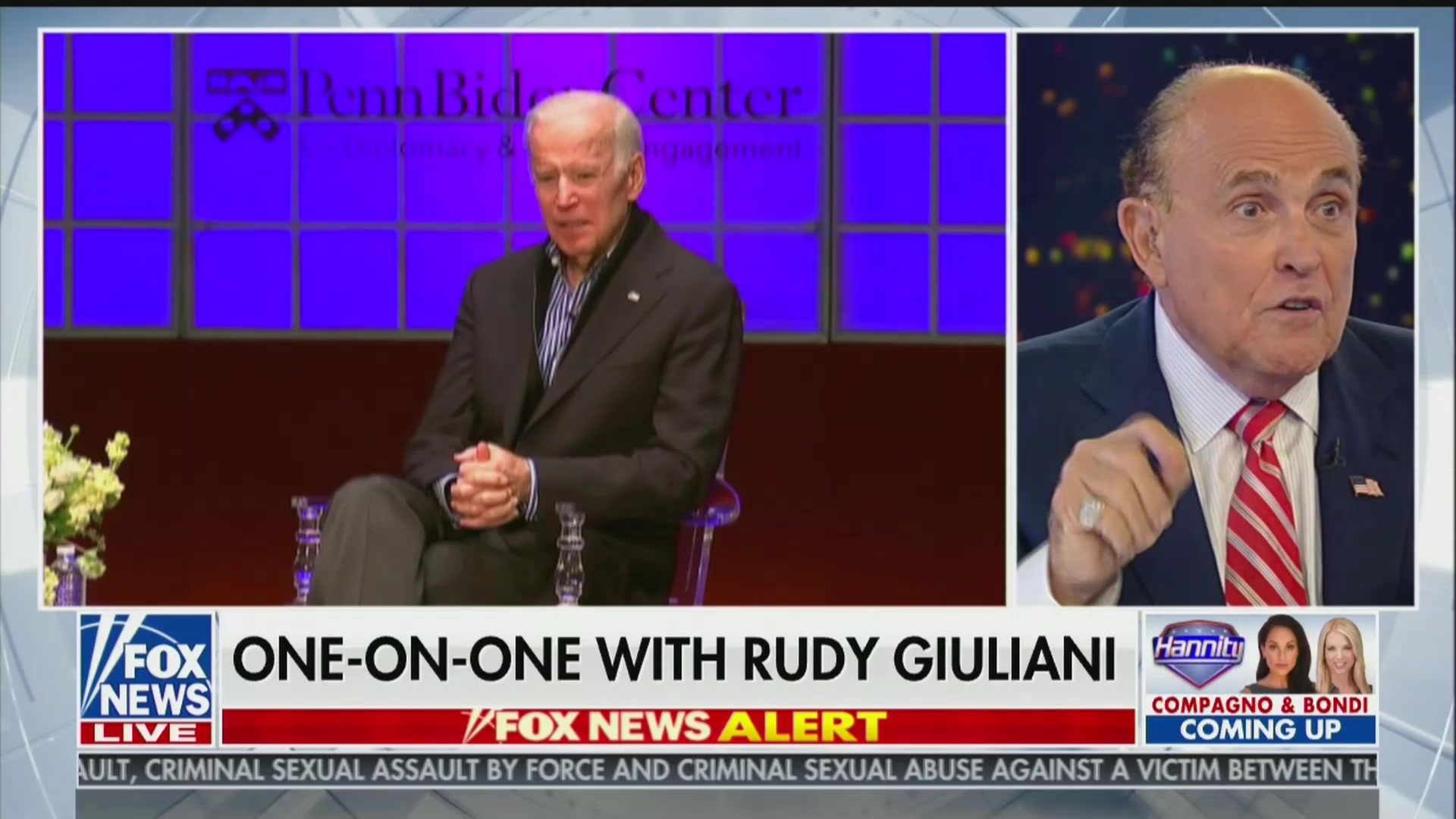 Weeks after Ukraine's prosecutor general said there was no evidence of any wrongdoing by former Vice President Joe Biden or his son Hunter, Trump attorney Rudy Giuliani upped the ante on Thursday night by straight-up accusing Biden of bribing the Ukrainian president to make an investigation into his son go away.
"The money that would have the country go under," Giuliani exclaimed. "Remember, it was not just 1.2 billion. They were going to default without that 1.2 billion. They were desperate!"
"That's the crime, Joe. Extorted!" Giuliani shouted. "And by the way, when he took the money for the Ukraine, we call that, under all laws, bribery!"
Read the rest of the piece at The Daily Beast.
Watch the clip above, via Fox News.