Hannity Dominates Cable News Ratings Wednesday, Maddow Finishes in Fourth Place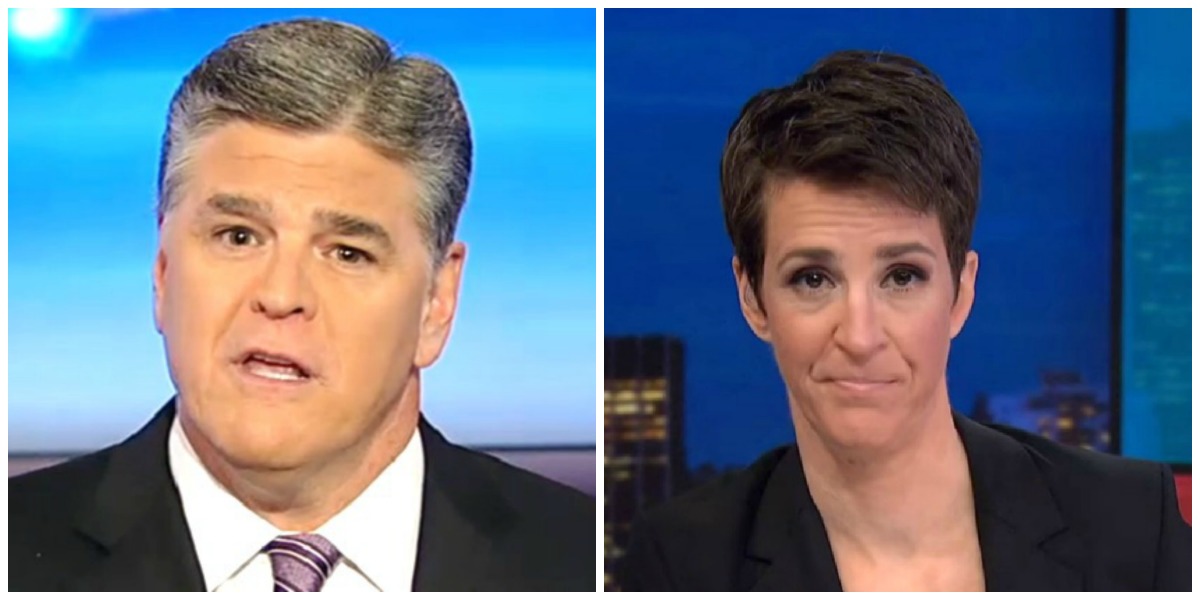 Following Special Counsel Robert Mueller's first public statement in two years that featured him saying his hands were tied on charging the president with a crime, cable news viewers flocked to Fox News on Wednesday night to hear the reaction from the network's pro-Trump opinion hosts.
According to Nielsen, Fox News drew a robust 3.071 million total viewers and 518,000 in the key 25-54 demographic during the 8-11 pm primetime hours. MSNBC delivered a total audience of 2.180 million and 330,000 in the demo. CNN pulled in 339,000 demo viewers and a total viewership of 1.144 million.
During Mueller's press conference at 11 AM, Fox led the way with 2.472 million viewers overall and 390,000 in the demographic. MSNBC attracted 1.808 million total viewers and 233,000 in the 25-54 metric. CNN nabbed a demo audience of 293,000 and 1.271 million total viewers.
Fox News' Hannity was the most-watched cable news program across the board, drawing a massive 3.508 million viewers overall and 581,000 in the key demo. Fox's Tucker Carlson Tonight took second place in both categories, averaging 516,000 in the demographic and 3.030 million total viewers.
MSNBC's The Rachel Maddow Show, which airs opposite Hannity at 9 PM, took fourth place in total viewership (2.670 million) and the demo (411,000). FNC's The Ingraham Angle, meanwhile, finished third in both metrics, drawing 457,000 demo viewers and a total audience of 2.675 million.
CNN's coverage of Mueller's statement led the network in total viewers on Wednesday while Cuomo Prime Time was the top-rated program in the demo (367,000).