Bill Barr Claims Mueller 'Could've Reached a Decision' on Whether Trump Obstructed Justice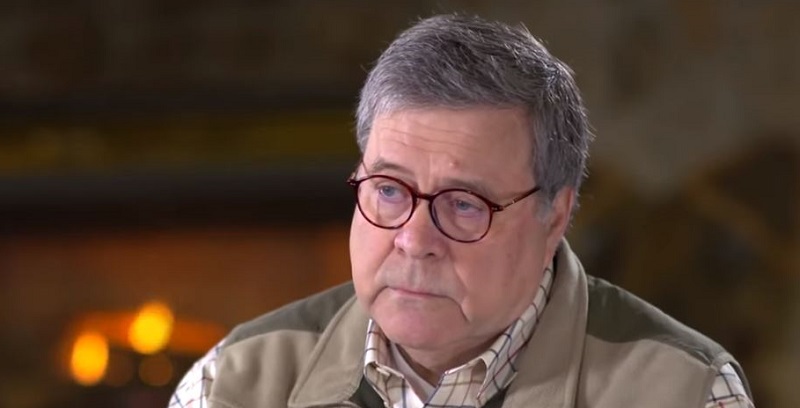 Attorney General Bill Barr seems to contradict Robert Mueller in an upcoming CBS interview, suggesting that the special counsel could have reached a conclusion on whether or not President Trump obstructed justice in connection with the Russia investigation:
NEW: Attorney General Barr tells @JanCBS he "personally felt" Special Counsel Robert Mueller "could've reached a decision" on obstruction of justice by President Trump.

More on @CBSEveningNews tonight and @CBSThisMorning Friday. #CTM pic.twitter.com/b8ik2q32ZK

— CBS This Morning (@CBSThisMorning) May 30, 2019
Mueller's position is that he was bound by Justice Department policy that a sitting president cannot be indicted for a crime, which is why he did not make a recommendation on whether or not Trump should be indicted.
Barr says that Mueller at least "could have reached a conclusion" on whether the president committed any crimes. What he did not say is that we would then have a situation where Mueller had publicly stated that Trump had committed a crime but there is nothing he could do about it.
As Mueller said in his report and his press conference, however, he did not feel it was fair to publicly lay out such accusations if the issue was not going to be litigated in a court, where Trump would have the opportunity to defend himself like any other criminal defendant.
Barr's position seems to be that such an action by Mueller would have been fine. Anyone want to bet he would feel differently if Mueller had recommended ignoring DOJ policy and indicting the president?
The interview airs Friday morning on CBS This Morning. We will see then if there is any missing context here.
Watch the video in the embedded tweet above.