'Fox & Friends': Impeachment Would Ensure Trump's Re-election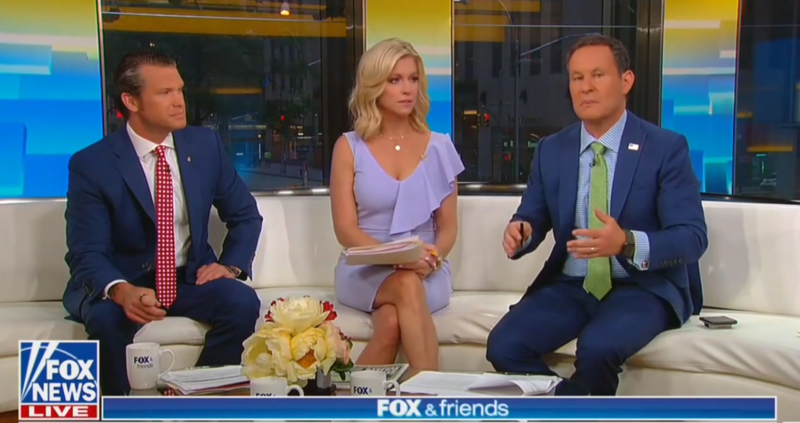 Fox & Friends was furiously defending President Donald Trump following Special Counsel Robert Mueller's public statement on Thursday. Mueller's refusal to say that the President had not committed a crime caused a headache for the Fox hosts.
Discussing Democrats' calls to being impeachment proceedings against the President, Fox & Friends first turned to a clip from Rush Limbaugh and then returned to familiar talking points about FBI agent Peter Strzok to warn Democrats against impeachment.
"What do you think? Do you think the Democrats should push for impeachment?" Ainsley Earhardt said. "A lot of Republicans are hoping they do because you look at Bill Clinton's numbers from the beginning of that Monica trial to the end of the impeachment, according to Gallup, his approval rating went up 7 percentage points."
"You know, Peter Strzok talked about that insurance policy," Pete Hegseth said. "I think what Mueller did there, if they go for impeachment, is a new insurance policy, ensuring that President Trump gets elected in 2020. It's a bad political move but I don't know that they can resist it."
Fox News has consistently tried to compare the Mueller probe to Ken Starr's investigation of Bill Clinton in the 1990s. However, that was a highly partisan runaway investigation that backfired on the GOP. Historians and legal experts have repeatedly compared the Trump administration to the Nixon years, which ended with the president's resignation.
Watch the video above, via Fox News.