Hannity: Fox News 'Talk Show Hosts' Are Better Journalists Than '99%' of the Media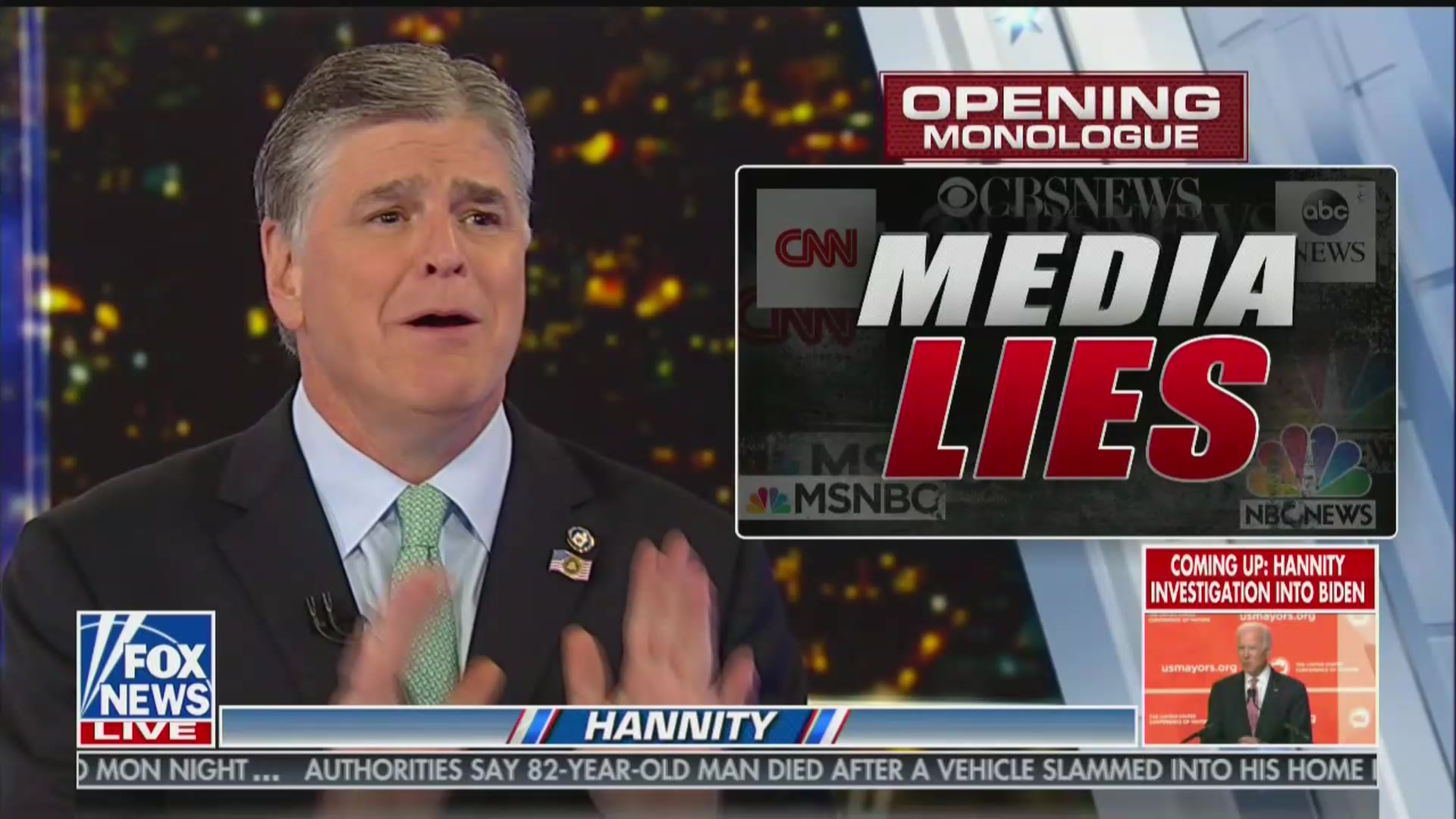 Days after the Daily Beast reported that he was thumbing his nose at Fox News executives by repeatedly referring to Fox News contributor Sara Carter as an "investigative reporter," Fox News host Sean Hannity once again elevated Carter on his show while claiming that opinion hosts are better journalists than the vast majority of legitimate reporters.
"While we actively search for truth every night on this program," Hannity declared. "Well then you have the media mob, the 99 percent — by the way, every newsroom in America failed the American people!"
Read the rest of the piece at The Daily Beast.
Watch the clip above, via Fox News.