Venezuela's President On Russian TV: Trump Ordered Colombian Mafia To Kill Me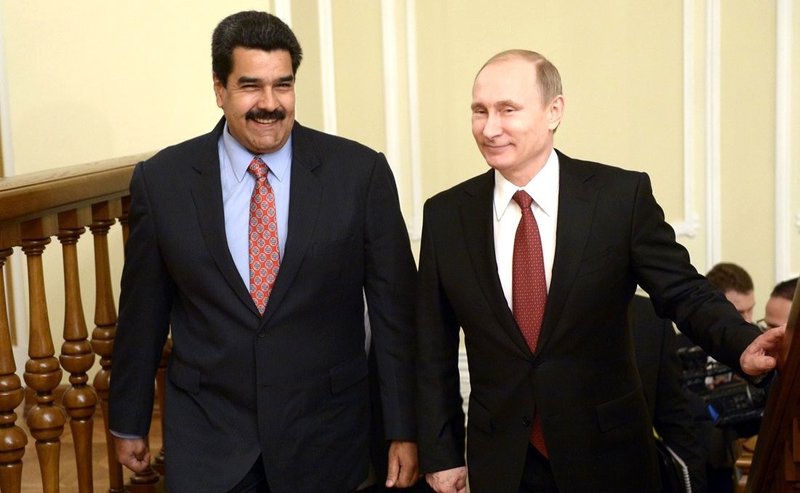 Venezuelan President Nicolás Maduro has claimed President Donald Trump ordered his assassination. The claim comes amid increasing pressure on Maduro's authoritarian regime and speculation that the US could deploy troops to the region.
Maduro was speaking to a Russian state news agency, RIA Novosti, when he launched into a characteristic statement about the US President. Maduro is known for his bombastic style and sometimes wild claims. As the US considers what steps to take against him, it's not surprising that Maduro would ratchet up his rhetoric.
"Donald Trump gave the order to kill me, told the Colombian government, the Colombian mafia to kill me. If something happens to me once, Donald Trump and Colombian President Ivan Duque will be responsible for everything what happens to me," Maduro said.
Colombia is a key US ally in South America and its government has had to deal with a flow of refugees from Venezuela as its economy has collapsed. Colombia would also be a staging ground for any potential US military action, as indicated by National Security Advisor John Bolton.
Despite his strong condemnation of Trump, Maduro surprised many by saying he was willing to talk to the opposition. Opposition leader Juan Guaidó recently declared himself interim president, and was recognized by the Trump administration.
"I'm willing to sit down for talks with the opposition so that we could talk for the sake of Venezuela's peace and its future," Maduro said.
It is significant that Maduro spoke to a Russian news outlet. Russia has warned the US not to interfere in Venezuela and some reports suggest that Russian mercenaries may be in the country to assist with any military confrontation. President Vladimir Putin is a long-term ally of Maduro's.
How President Trump will respond to Maduro's claims remains to be seen. So far, he has been muted about the ongoing crisis in Venezuela.