White Nationalist Steve King Denies That He's An Advocate For White Nationalism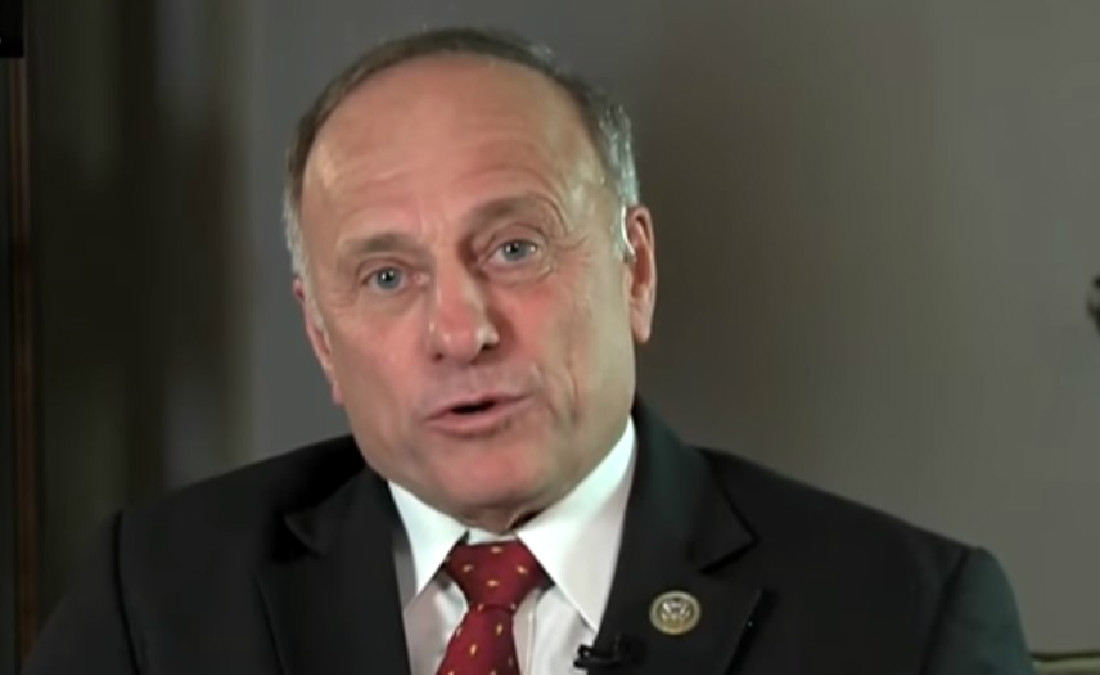 Veteran Congressman Steve King (R-IA) released a statement Thursday afternoon following a firestorm of controversy over a New York Times piece that included a quote from him in which he asked why terms like white supremacy and white nationalism are offensive.
In the statement, he denies that he's an advocate for white supremacists and white nationalists, insisting that he's just a strong believer in "Western Civilization's values" and that he identifies as a "Nationalist."
My statement on the New York Times article. pic.twitter.com/IjBHgZYgRD

— Steve King (@SteveKingIA) January 10, 2019
King has long been criticized over his hardline anti-immigration stance and nativist rhetoric that has regularly crossed over to out-and-out racism. Despite causing outrage, Republican leadership largely took a hands-off approach to King over the years. This seemed to change during his somewhat narrow re-election victory last year when the GOP House election committee chairman condemned King after he endorsed a white nationalist mayoral candidate and met with a far-right Austrian party with ties to neo-Nazis.
Yet, King won his race and has remained a passionate defender and loyalist to the president, who has essentially aped the Iowa lawmaker's demonization of Latino immigrants. With the government currently on Day 20 of a partial shutdown over Trump's demand for a southern border wall, the Times did a profile of King to show how his rhetoric helped inspire Trump's view on immigration.
In an interview, King insisted he wasn't a racist and that he supported legal immigration before providing the following quote to the Times:
"White nationalist, white supremacist, Western civilization — how did that language become offensive?" Mr. King said. "Why did I sit in classes teaching me about the merits of our history and our civilization?"
The backlash was to his advocacy for white nationalism was immediate, including from conservatives who have long defended or excused King's overtly racist behavior. This included "Cool Kids' Philosopher" Ben Shapiro, who wrote a piece in 2017 that accused the media of lying about King being a racist.
Congress ought to vote to censure him, and then he ought to be primaried ASAP. https://t.co/W2qRdWvAjj

— Ben Shapiro (@benshapiro) January 10, 2019
After tweeting that King should be censured by Congress and primaried in his next election, Shapiro updated his 2017 article defending King (which had been re-circulated following the congressman's remarks), providing the following correction:
On January 10, 2019, Rep. Steve King (R-IA) reportedly stated, "White nationalist, white supremacist, Western civilization — how did that language become offensive?" In light of those statements, this article gave far too generous an interpretation of King's words. As I stated in the article, there were two ways to interpret his statements. His later open embrace of the terms "white nationalist" and "white supremacist" suggest that the first interpretation described below was not as implausible as it seemed at the time.
Meanwhile, reacting to King's remarks, Rep. Liz Cheney (R-WY) said King's words "are abhorrent and racist and should have no place in our national discourse." Cheney is the chairwoman of the House Republican Conference.