Fox News' Neil Cavuto: Trump Was 'Constantly Saying The Mexicans Were Going To Pay' For The Wall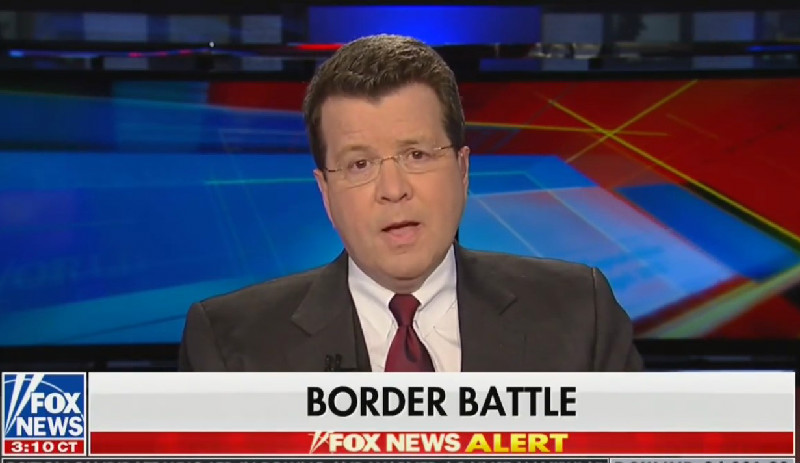 With President Donald Trump attempting to revise history and claim that he "never said" would directly pay for the wall along the United States' southern border and insisting he always meant the country would pay for the president's long-promised dream project via new trade deals, Fox News' Neil Cavuto played a montage of Trump repeatedly shouting "Mexico will pay for it" on the campaign trail.
After Trump's morning comments about the wall to reporters, he reiterated later in the afternoon that he never thought they'd write a check for the wall and instead they're paying for the wall "in a great trade deal." The conservative host noted that this "startled a lot of people" before playing the clip of Trump boasting in the past.
"Very consistent throughout the campaign, whatever you make of it," Cavuto noted. "Lit up his base by saying the Mexicans were going to foot the bill for that, writing a check or whatever."
He continued, "He was clear. Consistently. In fact, constantly saying that the Mexicans were going to pay for this. He's not the only one who has played fast and loose with comments made versus comments now made."
After Trump tried to gaslight the nation with his comments today, reporters and journalists helpfully shared policy proposals Trump shared on his campaign website in 2016 that stated he his administration would demand a "one-time payment of $5-10 billion" for the wall.
Cavuto didn't let Democrats off, though. He also highlighted instances when Speaker of the House Nancy Pelosi and Chuck Schumer expressing more hawkish stances on illegal immigration in the past, contrasting them with their current positions.
Watch the clip above, via Fox News.