'Tune Into CBS To See B.S.': Colbert Calls Out Own Network For Airing Trump's Primetime Address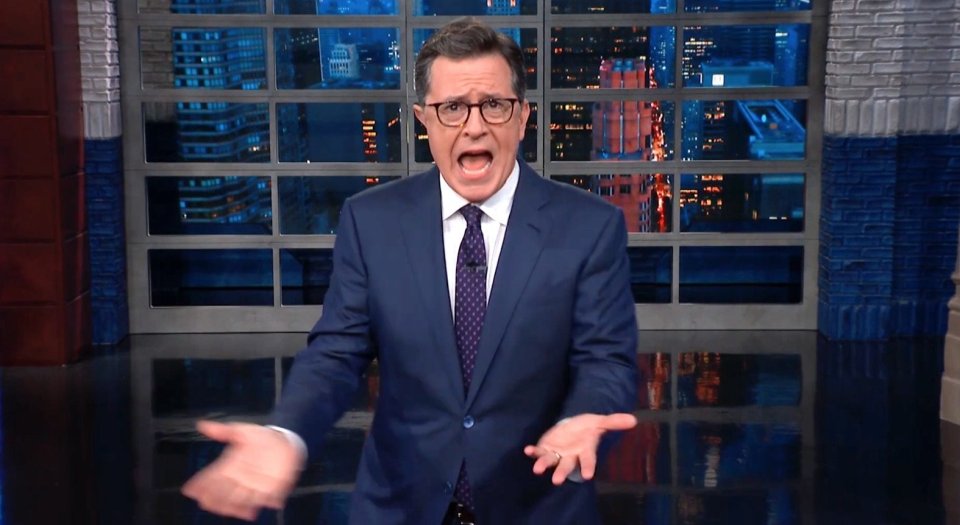 The Late Show host Stephen Colbert publicly called out his own network out Monday night for deciding to provide the White Houe with primetime airtime Tuesday evening so President Donald Trump can deliver an Oval Office address on the issue of immigration and the continuing government shutdown.
With the shutdown now more than two weeks old and little progress having been made between Trump and congressional Democrats to break the impasse, the president announced on Monday that he was going to address the nation on what he described as "the Humanitarian and National Security crisis on our Southern Border." With the president's tendency to use so-called policy announcements and official addresses to ramble and deliver highly-partisan speeches, there was speculation that the broadcast networks would pass on airing the speech. Especially with it scheduled in the heart of primetime and the networks previously deciding not to air a 2014 President Obama address on immigration.
After a few hours of uncertainty, all four major broadcast networks — ABC, CBS, NBC, FOX — decided to broadcast the speech, along with the three largest cable news channels. Due to the likeliness that the president will make untrue statements and use the speech deliver a nakedly political statement, the decision was met with heavy criticism.
One of those critics was Colbert.
My network will be carrying Trump's Wall speech live. So at 9pm Tuesday, tune into CBS to See B.S.

— Stephen Colbert (@StephenAtHome) January 8, 2019
"My network will be carrying Trump's Wall speech live," the CBS star tweeted out. "So at 9pm Tuesday, tune into CBS to See B.S."
(See what he did there?)
Once it was apparent that the president would receive wall-to-wall coverage for his speech, Democratic leaders demanded that they should be given equal airtime.
"Now that the television networks have decided to air the President's address, which if his past statements are any indication will be full of malice and misinformation, Democrats must immediately be given equal airtime," Speaker of the House Nancy Pelosi and Senate Minority Leader Chuck Schumer said in a joint statement.