Maddow Outdraws Hannity By 1 Million Viewers Friday Night, MSNBC Leads In Primetime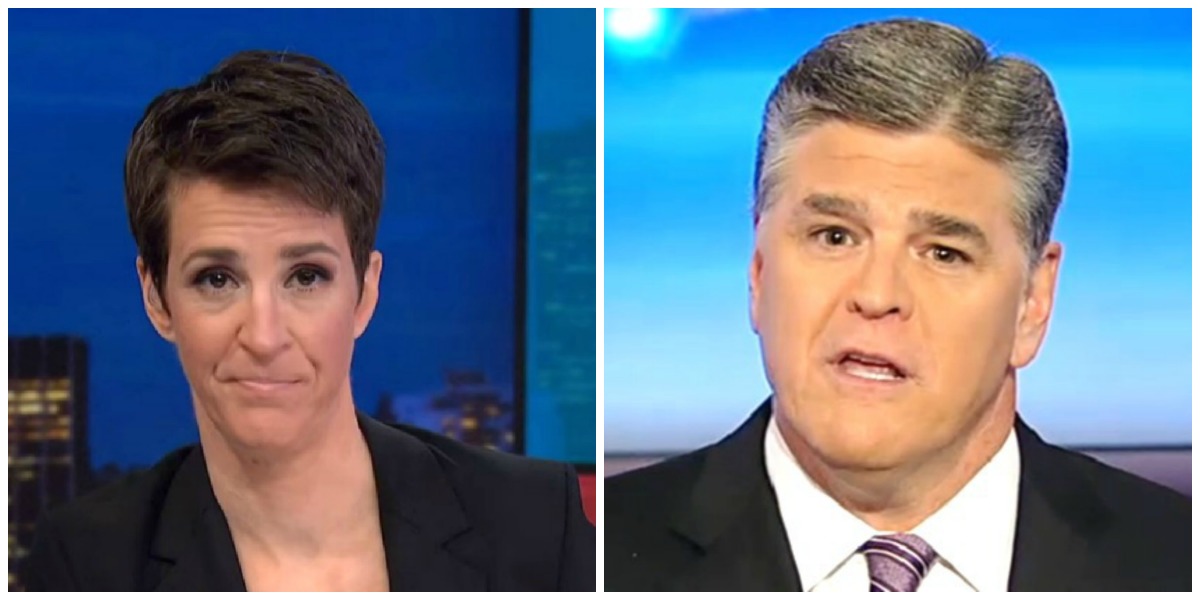 MSNBC dominated cable news ratings on Friday night as it led across the board in primetime. The network boasted the two most-watched programs in cable while 2018 ratings champ Hannity struggled against MSNBC's The Rachel Maddow Show.
According to Nielsen, MSNBC averaged 2.698 million total viewers and 464,000 in the key 25-54 demographic during the 8 PM to 11 PM primetime hours. Fox News placed last in the demo (331,000) and drew 2.091 million viewers overall. CNN pulled in 1.111 million total viewers and 346,000 in the key demo.
In the 9 AM to 5 PM daytime slot, Fox News finished first in both demo viewers (271,000) and total audience (1.603 million). CNN took second in the demographic with 264,000 while attracting a total viewership of 975,000. MSNBC nabbed 1.359 million viewers overall and 222,000 in the 25-54 metric.
Maddow led across the board again on Friday, delivering 3.405 million total viewers and 615,000 in the key demo. MSNBC's town hall event with Nancy Pelosi was second overall in total viewership (2.517 million) and third in the demo (386,000).
Fox's Hannity, which airs at 9 PM against Maddow, took fourth in total audience (2.391 million) and was tied for eighth in the key advertising demo (334,000). Fox News' The Five took third in total viewership (2.452 million) and sixth in the 25-54 demographic (355,000).
The top-rated program on CNN was the 8 PM broadcast of Anderson Cooper 360, which drew 1.196 million viewers overall and 371,000 in the demo.