Trump's Pick For Attorney General Once Questioned The Right To Abortion – And Joe Biden Praised Him For It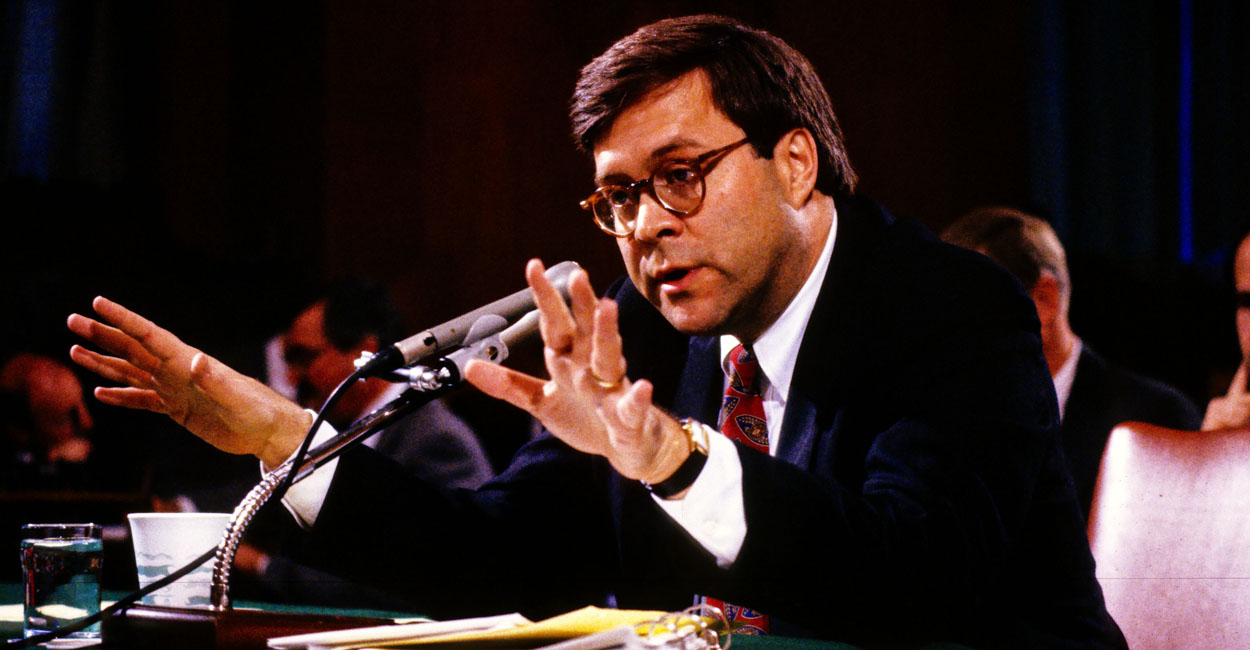 President Donald Trump's nominee for attorney general, William Barr, is already controversial. Critics have pointed to Barr's expansive views on presidential power and his comments on the Robert Mueller investigation. But one issue that could become a major focus during his confirmation hearings is his views on abortion.
In 1991, Barr was nominated to serve as attorney general by the late President George H.W. Bush. At the time, he won confirmation easily and with bipartisan support. However, comments he made during the confirmation hearings could come back to haunt him – and one former chairman of the Senate Judiciary Committee.
Barr was asked about his views on abortion and told the committee that he did not believe that the Constitution's right to privacy extended to abortion, essentially arguing that the landmark Supreme Court decisions Roe v. Wade was wrongly decided.
Barr recognized that Roe v. Wade was 'the law of the land' but also said he did not have 'fixed or settled views' on the abortion issue. There is little doubt that Senate Democrats on the Judiciary Committee will raise the issue of abortion with Barr, especially now that a solid conservative majority sits on the Supreme Court.
Barr's nomination also raises a complication for former Vice President Joe Biden, who is considering whether to run for president in 2020. Biden was chair of the Judiciary Committee that confirmed Barr in 1991 and he is on record praising Barr for his 'candor' on the issue.
"You should be complimented," Biden told him, calling him "a throwback to the days when we actually had attorneys general that would talk to you." In today's highly charged political atmosphere, Biden's comments could seriously damage his chances in the Democratic presidential primaries. Barr's nomination has brought these comments back into public view when they had been largely forgotten.
As President Trump's conservative and evangelical supporters try to overturn Roe v. Wade, with possible test cases coming to the Supreme Court soon, a pro-life attorney general will be a controversial figure. For a potential presidential candidate like Biden, a reminder of a less partisan past career could be fatal.