Mueller Says Paul Manafort Lied About Contacts With Trump Administration Officials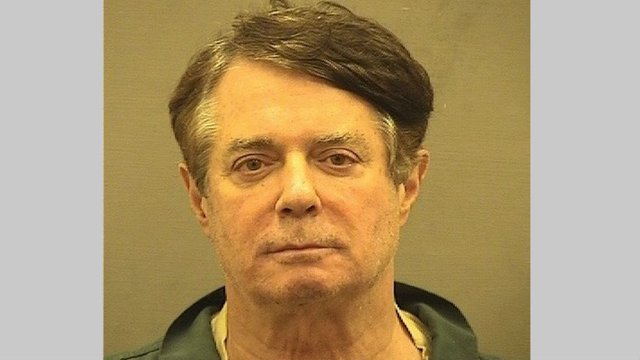 Shortly after both the Southern District of New York and the special counsel's office released their sentencing memos for former Trump personal attorney and fixer Michael Cohen — the SDNY recommended at least 42 months of prison time for Cohen — the special counsel filed a heavily-redacted memo backing the government's determination that former Trump campaign chief Paul Manafort breached his cooperation agreement after pleading guilty to reduced charges.
And while there is still a lot we don't know due to the redactions, one thing Robert Mueller made clear is that Manafort lied about his contacts with the Trump administration and that contact continued throughout this year.
"After signing the plea agreement, Manafort stated he had no direct or indirect communications with anyone in the Administration while they were in the Administration and that he never asked anyone to try to communicate a message to anyone in the Administration on any subject matter," Mueller wrote. "Manafort stated that he spoke with certain individuals before they worked for the Administration or after they left the Administration."
The special counsel went on to note that evidence shows that "Manfort lied about his contacts." The filing further pointed out specific dates in which Manafort was in communication with administration officials, including his continued contact with a senior administration official through February 2018.
"A review of documents recovered from a search of Manafort's electronic documents demonstrates additional contacts with Administration officials," Mueller added.
The special counsel concluded its filing by stating that Manafort "told multiple discernible lies — these were not instances of mere memory lapses." Furthermore, the government can provide additional relevant evidence showing that was the case.
Meanwhile, the president reacted in the following way after the Cohen sentencing memos came out — memos that indicated he was involved in federal crimes.
Totally clears the President. Thank you!

— Donald J. Trump (@realDonaldTrump) December 7, 2018