Fox's Sebastian Gorka: The Democratic Party Has 'Become Fundamentally Un-American'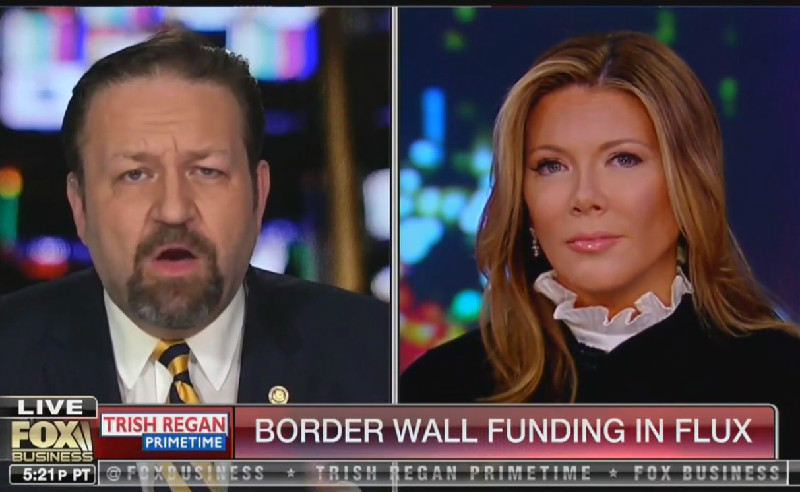 Fox News national security strategist and former White House adviser Sebastian Gorka discussed the Democratic Party with Fox Business host Trish Regan on her program Trish Regan Primetime.
Transcript
---
GORKA: When you are choosing criminals over combat veterans and people in the armed services? I think Chuck Schumer got a tad burned by that last time.
REGAN: Do you think he won't make that mistake twice?
GORKA: After the midterms, who knows. We have the lunatics taking over the asylum when you have people like Alexandria Ocasio-Cortez coming in. When you don't know people who know how many chambers there are in the government when they are coming in as Congresswomen. But maybe Chuck Schumer for his personal survival will get control of the lunatics.
REGAN:  Democrats have lost their way. Growing up I told the viewers my father came from a big Irish Catholic family. He came from a family of 8. For him growing up, you were a Democrat like you were Irish, like you were Catholic. If you could manage to be a member of the union, hats off to you. That party, that seems to be done. That is missing. This is why Hillary Clinton lost. You have only to look at what happened in places like Pennsylvania where Donald Trump bought so many blue-collar Democrats into the sphere, into the circle. It's just plain bad politics.
GORKA:  It's very simple. The Democrat party year after year, your father's Democrat party was one of compassion and focused on the working class. But it was a party of patriots. These were people who loved America. JFK was a Democrat. Could you imagine a more hard-core, anti-communist, strong-on-national-security than John F. Kennedy? And John F. Kennedy would not be allowed in today's DNC. Hillary Clinton said I want a borderless hemisphere. I want no borders from Canada down to South America. What happens to the American working class when we have migration like they do in Eastern Europe? The Democrat Party left the real Democrats and have become fundamentally un-American.
---
Watch the clip above, via Fox Business.