Defense Secretary Mattis: Russia Tried To Interfere In Midterm Elections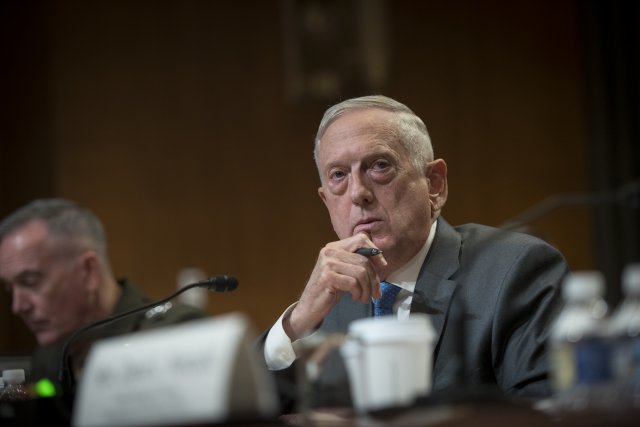 Russia tried to interfere in the 2018 midterm elections, according to Defense Secretary James Mattis. Mattis strongly crtiticized Russian President Vladimir Putin for his recent actions, including in the ongoing conflict in Ukraine.
Mattis said Putin "tried again to muck around in our elections this last month, and we are seeing a continued effort along those lines," while speaking at the Reagan National Defense  Forum in California. Russia made "efforts to try to subvert democratic processes that must be defended."
This is the first time the Trump administration has acknowledged any attempt by Russia to influence the midterms, which saw Democrats make historic gains in the House but Republicans keep control of the Senate.
President Donald Trump cancelled a scheduled meeting with Putin at the G20 in Argentina, citing Russia's recent behavior towards Ukraine. Whether potential election interference was also a factor will now be an open question.
Mattis accused Russia of showing "brazen contempt and dismissal" of a 2003 treaty governing access to the Kerch Strait. The Strait has been the center of recent conflict between Russia and Ukraine, with the Russian navy blocking a bridge in the Strait and seizing Ukrainian ships.
The Defense Secretary also criticized Russia's decision to withdraw from the 1987 intermediate-range nuclear forces treaty (INF), a historic victory for the Reagan administration.
"We are dealing with Putin's duplicitous violation of the INF treaty," Mattis said, adding: "We will re-energize our arms control efforts but the onus is on Russia."