Corey Lewandowski: 'CNN Does Not Have One On-Air Talent' That Can Be Considered Conservative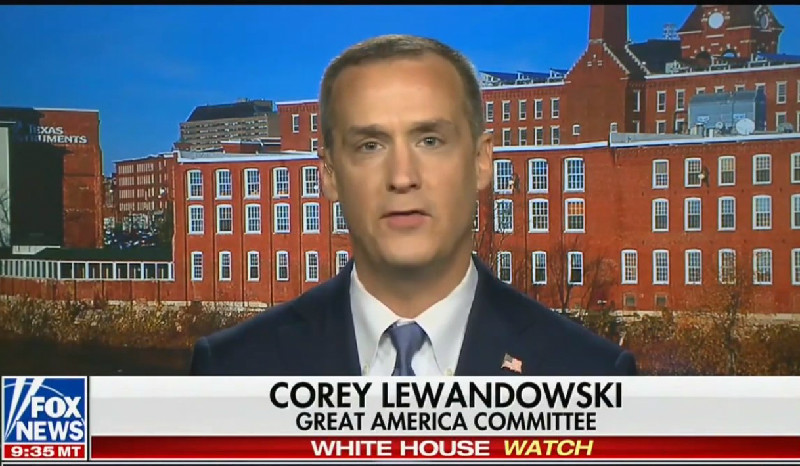 Corey Lewandowski broke some news today on Fox — Rick Santorum is not a conservative.
Appearing on Fox News' MediaBuzz this morning with Fox contributor and Citizens United president David Bossie to promote their slow-selling new book Trump's Enemies, the pugnacious former Trump campaign manager insisted that CNN does not employ any conservatives as on-air commentators.
"CNN does not have one on-air talent that could be considered conservative," Lewandowski exclaimed. "They have gone so far to the left that their only message now is to go after the president!"
He continued, "What Michael Cohen has pled to was lying to Congress, which nobody told him to do but himself. You know, CNN ran wall-to-wall coverage about a meeting Paul Manafort supposedly took with Julian Assange which now we find out it never happened. CNN, MSNBC, and the mainstream media has Trump Derangement Syndrome!"
Interestingly, Lewandowski has been making the media rounds in the past weeks to pimp his latest pro-Trump, making numerous appearances on both CNN and MSNBC to discuss his book and talk about the midterms and the president's 2020 reelection. He's also a former paid on-air contributor with CNN, as he took a job with the network after he was fired as Trump's campaign chief.
Besides Lewandowski trashing these networks that gave him tons of free media to hype his latest attempt to cash in on his Trump association, it should be noted that CNN currently has numerous conservative, pro-Trump commentators on the payroll. Other than Santorum, CNN currently employs former Trump campaign surrogates Steve Cortes, informal White House adviser and Trumponomics author Stephen Moore, ex-Trump campaign adviser David Urban, former White House legislative director Marc Short, ex-Trump campaign adviser Jack Kingston and ex-South Carolina Lt. Governor Andre Bauer.
In fact, Bauer is such a pro-Trump guy that his Twitter banner has both Trump AND Lewandowski.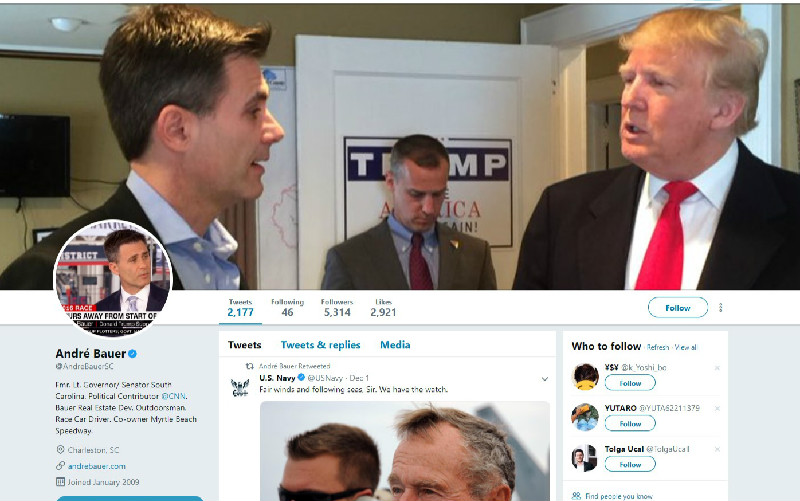 Anyway, despite trashing the network on Fox News and telling easily disproven lies about it, I'm sure we'll see Lewandowski invited back on Chris Cuomo's show to "get after it" sometime in the next few days.
Watch the clip above, via CNN.