Corey Lewandowski's New Trump Book Isn't Selling Despite Big Publicity Push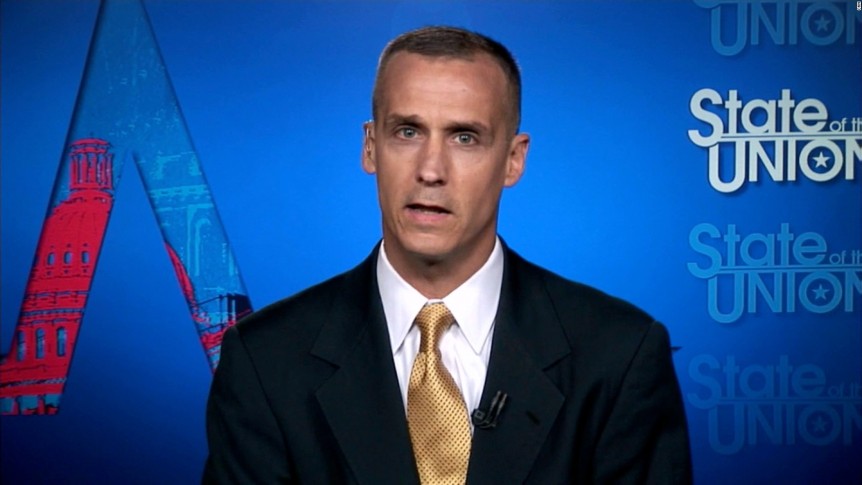 Corey Lewandowski's new book on President Donald Trump just isn't selling, at least according to  Amazon bestseller lists. Trump's former campaign manager has written the book, Trump's Enemies: How the Deep State Is Undermining the Presidency, with David Bossie, who served as deputy campaign manager for Trump.
The book was released on 27 November and its authors have made an aggressive media push, as noted by CNN's Brian Stelter. Lewandowski and Bossie have plugged the book for four days, appearing on Fox News, CNN, ABC and others. It is a sequel to their earlier book, Let Trump Be Trump, which was a New York Times bestseller.
Part of the book's description says: "This book will reveal the heart of the hostile bureaucratic network that has been operating in the shadows until the American people voted Trump into office."
In contrast, other pro-Trump books are performing very well, with at least two in Amazon's top 100 bestsellers. Dan Bongino's Spygate: The Attempted Sabotage of Donald J. Trump is at number 35, while Tucker Carlson's Ship of Fools: How a Selfish Ruling Class Is Bringing America to the Brink of Revolution comes in at number 69.
Fox News' Judge Jeannine Piro is also outpacing Lewandowksi and Bossie. Her book, Liars, Leakers and Liberals is performing well in Amazon's United States National Government section. Several of the the pro-Trump books beating Trump's Enemies have been out for a long time and the duo's media appearances should have helped with sales.
It's possible there's just an overload of books for Donald Trump fans at the moment. The Amazon bestseller lists also includes Bill O'Reilly's latest opus, Killing the SS, about the hunt for war criminals involved in World War 2. O'Reilly's 'history' books are notorious for their inaccuracies.
Former First Lady Michelle Obama's memoir is still number one and Bob Woodward's Fear is still in the top 100. It is the most definitive book on the Trump presidency so far. The Wonky Donkey, Unicorn Coloring Book and Giraffes Can't Dance are all outselling Lewandowski's book.