Maddow Beats Hannity Friday Night, Leads All Cable TV In Total Viewers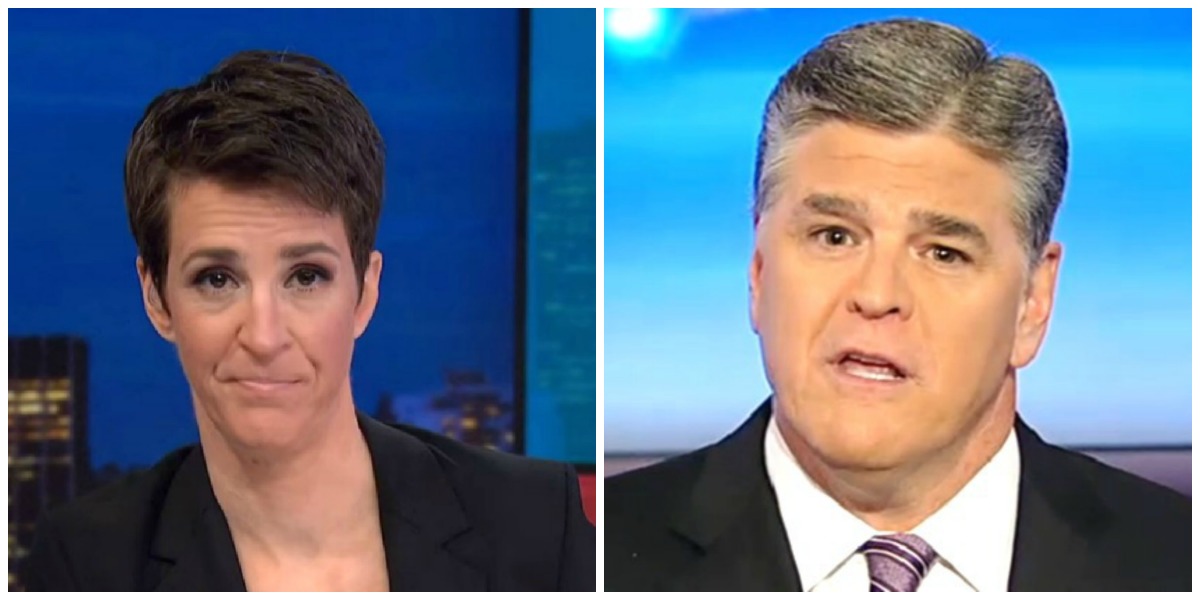 Things are beginning to tighten up again in the cable news ratings battle.
According to Nielsen, MSNBC's The Rachel Maddow Show was the most-watched program in all of cable TV on Friday night, drawing 3.101 million total viewers. Maddow also placed second overall in cable news in the key 25-54 demographic with 530,000.
Fox News' Hannity, Maddow's 9 PM competitor, placed second in total viewership (3.064 million) and led cable news in the demo (563,000). Fox's The Five finished in third place in total audience (2.745 million) while FNC's Tucker Carlson Tonight, guest-hosted by Brian Kilmeade, took the bronze in the key demo (494,000).
During the 8 PM to 11 PM primetime hours, Fox News averaged 2.692 million viewers overall and 506,000 in the demo. CNN pulled in a demo audience of 418,000 and 1.342 million total viewers. MSNBC drew 2.428 million total viewers and 396,000 in the 25-54 metric.
In the 9 AM to 5 PM daytime slot, Fox nabbed 1.790 million total viewers and 339,000 in the demographic. CNN attracted 260,000 demo viewers and an overall audience of 1.018 million. MSNBC averaged 1.189 million viewers overall and 187,000 in the demo.
The top-rated CNN show of the day was Anderson Cooper 360, which drew 1.423 million total viewers and 448,000 in the demo.