Don Jr. Shares 6-Year-Old Article To Falsely Claim Florida May Have 200,000 Non-Citizen Voters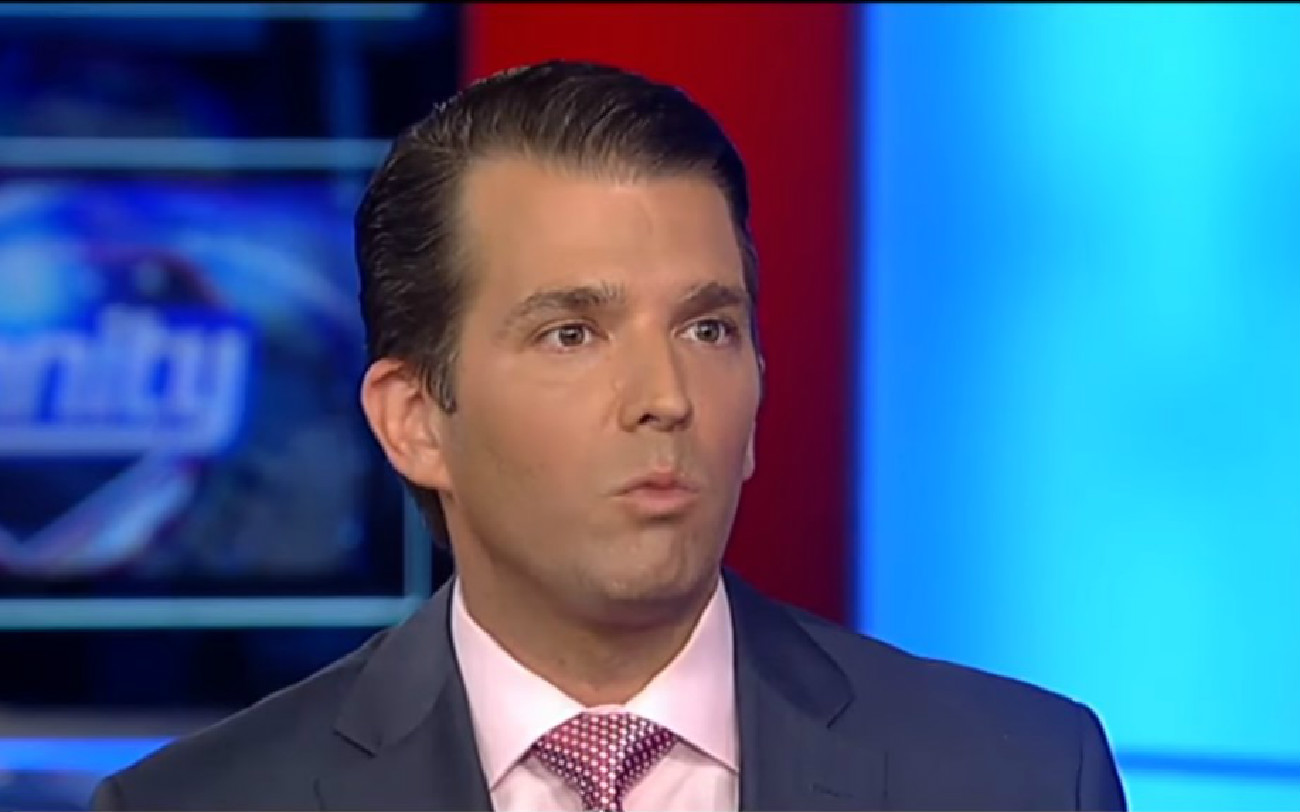 With the races for both governor and Senate heading for a recount in Florida, conservatives and Republicans have been beside themselves over the shrinking vote leads for the GOP candidates. This has led to baseless allegations of voter fraud that have made their way all the way to the president's Twitter feed.
A Florida judge ruled on Monday that there is no evidence of wrongdoing in vote-counting in Broward County, refuting Governor Rick Scott's claim that there was "rampant fraud" going on in the county's handling of ballots. However, despite law enforcement and federal judges pointing out that there is no conspiracy at play in the election, MAGA Twitter has found its new smoking gun.
A six-year-old article.
Starting with Baby Wohl's dad and making its way to the president's large adult son, MAGA warriors shared a May 2012 article from an NBC affiliate with the headline: "Nearly 200,000 Florida Voters May Not Be Citizens".
Amazing, but not shocking at all anymore. Nearly 200,000 Florida Voters May Not Be Citizens https://t.co/8HiObPLeeM via @nbc6

— Donald Trump Jr. (@DonaldJTrumpJr) November 12, 2018
The piece initially noted that after state election officials found that there were over 2,600 people in Florida legally but ineligible to vote, a list drawn up by the state comparing voter lists and driver's license information revealed a list of up to 182,000 non-citizens.
Of course, this was a story just on the list and didn't have the concluding results. After the affiliate noticed the article gaining notice again, an editor's note was added. And wouldn't you know it, the nearly 200,000 non-citizen voters turned out to be a much smaller number.
From the article:
Editor's note on Nov. 12, 2018: This story was published in May 2012.
The initial list of 180,000 names was whittled to 2,625, according to the Florida Department of State. The state then checked a federal database and stated it found 207 noncitizens on the rolls (not necessarily voting but on the rolls). That list was sent to county election supervisors to check and it also turned out to contain errors. An Aug. 1, 2012, state elections document showed only 85 noncitizens were ultimately removed from the rolls out of a total of about 12 million voters at that time.
Well, who could have foreseen this happening? Other than just about everybody.