Laura Ingraham Mocks NBC For Pulling Racist Trump Ad…After Fox News Does The Same Thing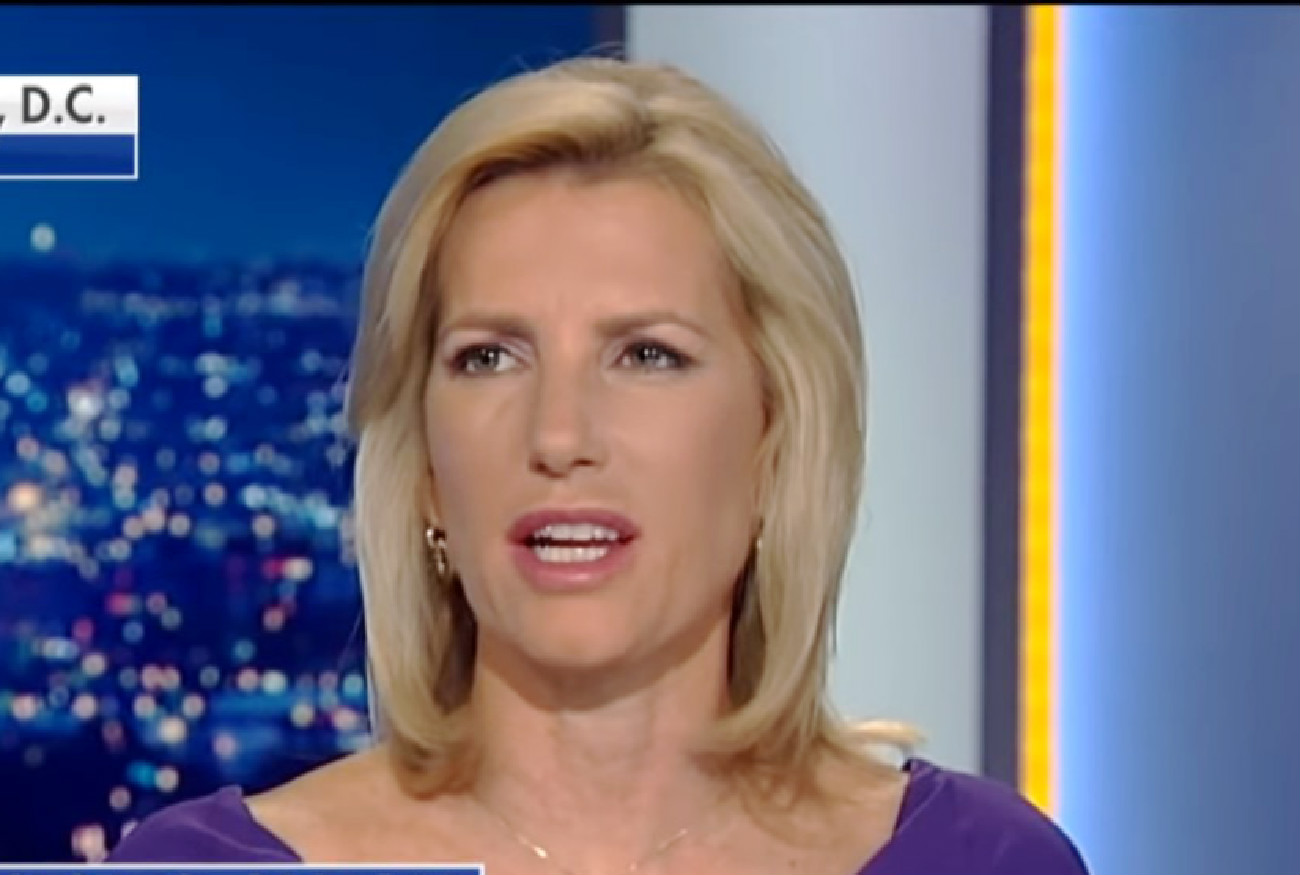 Fox News host Laura Ingraham tried to "own the libs" today by taking aim at NBC. In the end, she just owned herself.
Following intense backlash, NBC announced this morning that it would no longer air a racist immigration-themed political ad by the Trump campaign. The 30-second-spot aired during a highly-watched Sunday Night Football broadcast featuring the Green Bay Packers and New England Patriots.
The Trump-boosting commentator, referencing an ill-advised and unfunny joke made by SNL's Pete Davidson about injured war veteran Dan Crenshaw that has drawn tons of conservative outrage, ridiculed the network for pulling the ad while airing the SNL sketch.
An immigration ad violates @NBCPolitics "insensitivity" standard—but a @nbcsnl sketch viciously mocking a blinded combat vet is just dandy. https://t.co/j3jOzxJHH8

— Laura Ingraham (@IngrahamAngle) November 5, 2018
There's only one little thing — Ingraham's employer has also decided not to air the spot going forward. And that was announced before she sent out her tweet.
Fox ad sales president Marianne Gambelli released a statement earlier today saying that upon "further review, FOX News pulled the ad yesterday and it will not appear on either FOX News Channel or FOX Business Network."
So will Ingraham ding her own network for refusing to air the ad? Especially considering that she's slammed CNN and MSNBC in recent days for issuing what she calls the "toxic charge of racism" over the blatantly racist spot?