Ana Navarro: I Voted For Charlie Crist Even Though He's 'Dumber' Than A 'Bag Of Charcoal'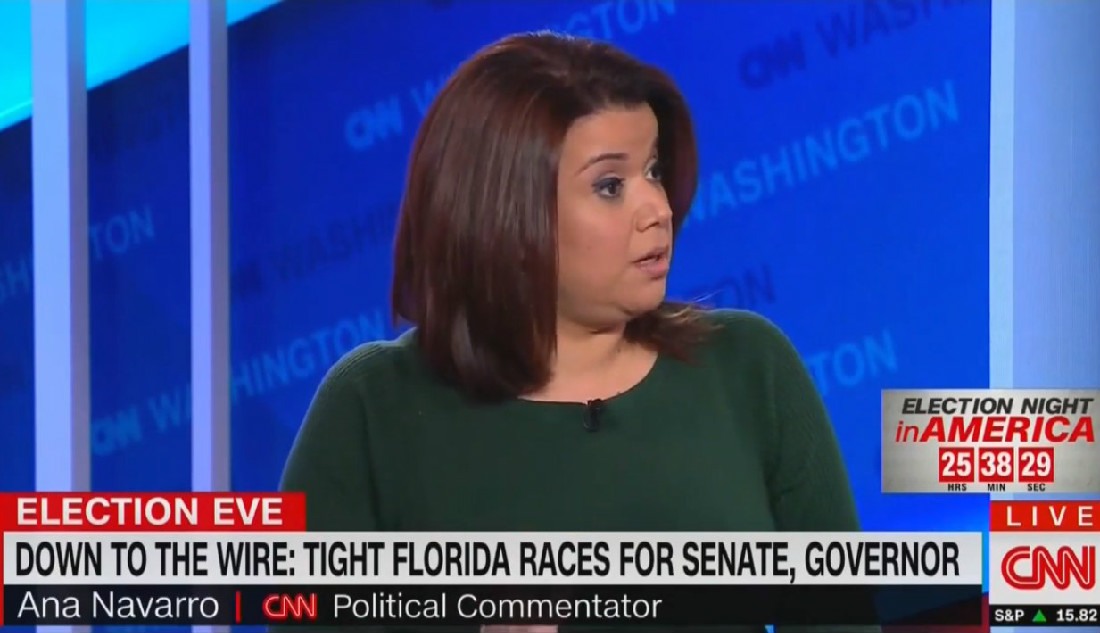 CNN political commentator Ana Navarro has made something of a cottage industry for herself as a Never Trump Republican who gets into heated arguments on air with Trump-supporting conservatives. While this has helped her media career out tremendously — she recently became a permanent Friday co-host on The View — it has also opened her up to criticism that she's not a 'real' Republican.
Over the weekend, Navarro wrote a CNN op-ed explaining why she would be voting for Democratic nominee Andrew Gillum in the Florida governor's race, obviously opening her up for more conservative eye-rolling. During a panel discussion this afternoon, the former Republican strategist said that the "Trump issue trump the Tallahassee issue" when it comes to voting for Gillum, adding that the Tallahassee mayor can "charm the cat out of a tree."
"He's likable, he's approachable, he's folksy, he's energetic, he's unifying, he's inspiring, he's happy," Navarro stated. "I mean, I haven't seen this in the Republican Party in a number of years."
Then she noted how devoted she was to the GOP back in the day — by trashing the previous Republican governors.
"But I was so loyal to the Republican Party, I voted for Charlie Crist for governor, who I thought was dumber than, you know, a bag of charcoal," she exclaimed as fellow panelist Paul Begala cackled. "I voted for Rick Scott, who I thought had the social skills of a root vegetable."
Crist, a former Republican, is now a Democratic member of Congress while Scott is running against Democrat Bill Nelson for Nelson's Senate seat.
Navarro concluded by claiming that Trump's racist immigration ad was a "bridge too far" for her, especially since Republican gubernatorial nominee Ron DeSantis is a "parasitic twin" of the president.
Watch the clip above, via CNN.