Tapper Says Trump's Ad Is So Racist Even Fox Had To Pull It: 'Contemplate That For A Second'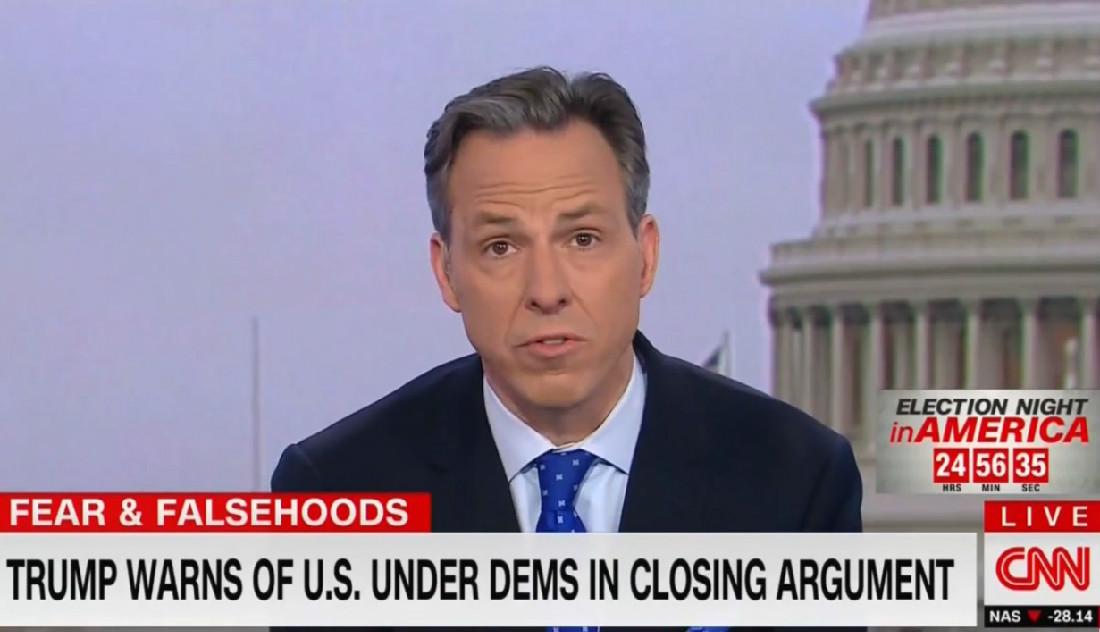 After facing backlash over running the Trump campaign's racist immigration midterms ad during Sunday Night Football, NBC announced this morning that it will no longer run the political spot. This was followed by both Facebook and Fox News pulling the commercial, with CNN having earlier noted that they weren't running the ad.
At the top of his CNN program this afternoon, The Lead host Jake Tapper touched on this development while expressing legit surprise that Fox News had joined other outlets in rejecting the much-maligned political ad.
After pointing out that President Trump is trying to close out the election season by portraying Democratic control of Congress as "dystopian" with a "healthy wallop of racial division," the CNN anchor touched on the widespread decision to not air the race-baiting commercial.
"The president's latest ad is so full of falsehoods, so racially incendiary, not only CNN, but NBC and Facebook and Fox News — Fox News are refusing to air it!" Tapper exclaimed. "Contemplate that for a second!"
While Fox News has made a network decision to cease airing the ad, it remains to be seen if its Trump-boosting hosts and anti-immigrant talking heads will buy into the notion that the video is racist and offensive. Shortly after Fox made the announcement, Laura Ingraham mocked NBC for making the same decision.
Watch the clip above, via CNN.