WATCH: Charlie Kirk Fills Up Diaper After Cenk Uygur Heckles Him At Politicon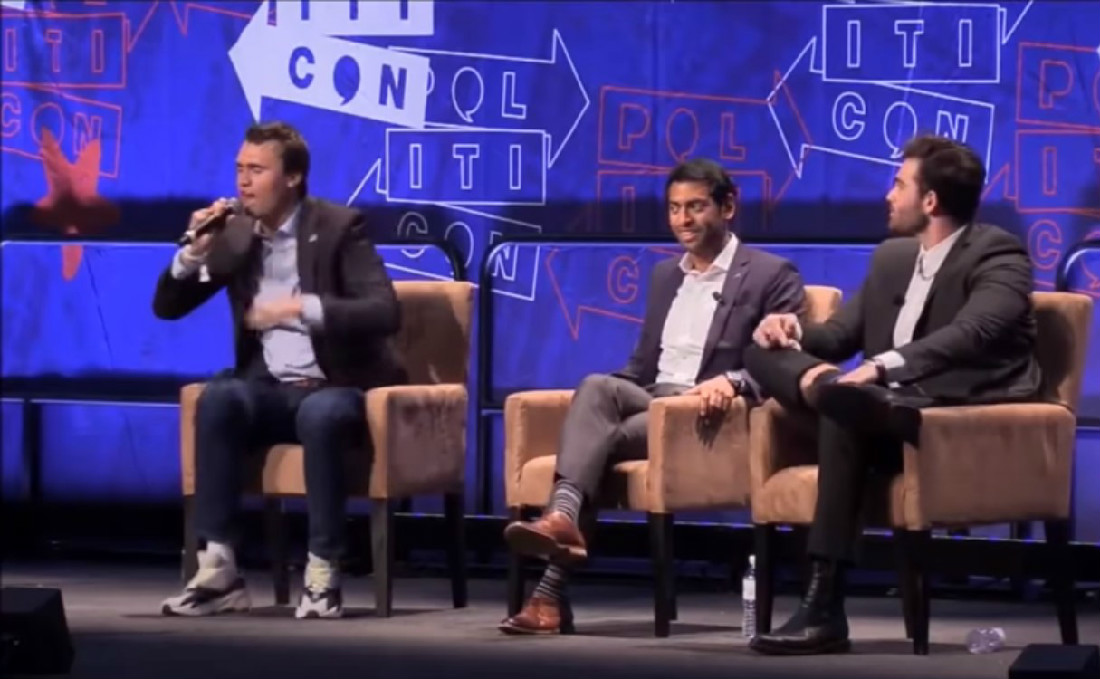 As soon as you heard about Politicon, you knew that this is exactly the kind of thing this was all set up for.
During a staged debate between Turning Point USA founder Charlie Kirk and The Young Turks' Hasan Piker, Kirk absolutely lost his shit and acted like he wanted to get physical with TYT founder Cenk Uygur after Uygur heckled him from the crowd.
Just to set the scene, Piker and Kirk were going back and forth over something when the issue of salaries came up. Since Piker considers himself a socialist, the rising conservative celebrity thought he would own him by asking him to reveal how much money he made. "If you're a socialist, go live like a socialist," Kirk exclaimed.
As Piker tried to make his point, Uygur decided to involve himself and turn the tables on Kirk, asking him to reveal to the audience his salary. This caused the Kanye West coattail rider to blow up and start yelling at Uygur.
I asked him what his salary was. Same question he asked @hasanthehun. I want to know how much it took for the richest people in the country to buy his services. He claims he took a risk to start his organization. How much risk is there to do propaganda for the rich? https://t.co/0BXXOtM965

— Cenk Uygur (@cenkuygur) October 21, 2018
He apparently thought it was a fair question since he asked it. But when I asked him, he flipped out. Why? Because he knows he's an errand boy and it's probably embarrassing how much he gets paid to do the bidding of the richest people in the country. https://t.co/0BXXOtM965

— Cenk Uygur (@cenkuygur) October 21, 2018
"I live like a capitalist every single day, Cenk!" Kirk shouted. "I live as a capitalist! I live what I believe!"
The leader of an organization best known for wearing diapers to own the libs then jumped out of his seat and began walking towards the edge of the stage as if he were going to fight Uygur. Meanwhile, both the moderator and Piker tried to restore order as Kirk continued to yell at Uygur.
"Come on, Cenk! Let's go!" Kirk yelled towards Uygur at one point while barking that he gives to charity every year and he practices what he preaches.
After Piker urged Kirk to sit down while calling him a "psycho" and saying this was "ridiculous," Kirk got off some last words at Uygur while raising his finger in the air. Because he won or something. Who knows? It was all so very, very, very stupid.
Watch Kirk lose it above, via The Progressive Voice.