Roy Moore Tells Republicans To 'Take A Stand' And Support Kavanaugh Amid Allegations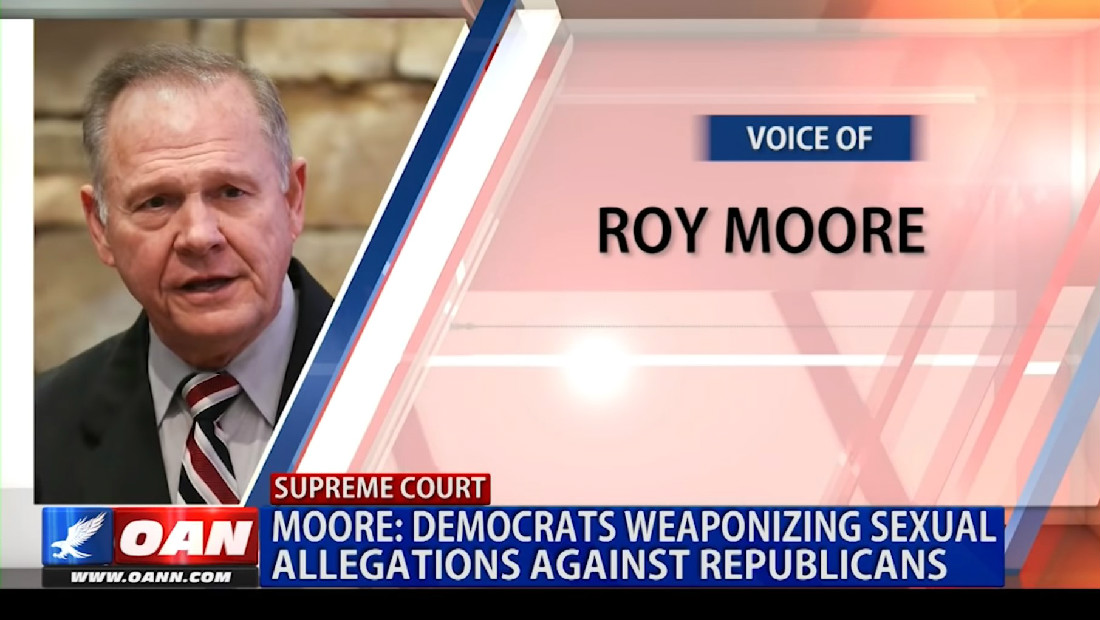 Disgraced former Senate nominee and Alabama Supreme Court justice Roy Moore called on Republicans in Washington to get behind embattled Supreme Court nominee Brett Kavanaugh amid allegations that he sexually assaulted Christine Blasey Ford when the two were in high school.
Moore, who saw his Alabama Senate run fall short last year following multiple reports that he engaged in sexual misconduct with teenage girls, told right-wing news outlet One America News on Wednesday that the GOP needs to rally behind Kavanaugh in the wake of Ford's accusations. He further indicated that the sexual assault allegations were part of a Democratic conspiracy to derail Kavanaugh's nomination, parroting the claims he made during his own campaign.
"I think they need to take a stand," he exclaimed. "I think they need to do what their conscience dictates. They know what's happening."
Moore continued, "It's so obvious that these tactics are used just days before a very important event … but these come up right before an election or a confirmation, and I think the Republicans need to take a stand. I think a lot of them don't. They don't like criticism."
The ultra-conservative ex-judge went on to say that the Democrats weren't interested in "transparency" or getting to the truth but instead wanted to put Republicans in a "Catch-22" by forcing them to take a side.
After Moore's OAN interview began drawing notice online, media folks chimed in and noted that this was likely the last person Kavanaugh and Republicans wanted to hear from.
Kavanaugh screams: YOU'RE NOT HELPING, MY MAN!!!https://t.co/YMQqyVyxuh

— Sam Stein (@samstein) September 20, 2018
Not sure this is the support Brett Kavanaugh wants.https://t.co/zhuVuefFBW

— Kaitlan Collins (@kaitlancollins) September 20, 2018
So I haven't yet made any calls about this but I'm going to go ahead and predict this is help the Senate GOP was really not looking for https://t.co/5odD2jjdrh

— Kasie Hunt (@kasie) September 20, 2018
Here is a headline. https://t.co/aS91BJ472k

— Andrew Desiderio (@desiderioDC) September 20, 2018
Watch the clip above, via OAN.