Kelli Ward Under Fire For Saying McCain Timed Cancer Statement To Hurt Her Campaign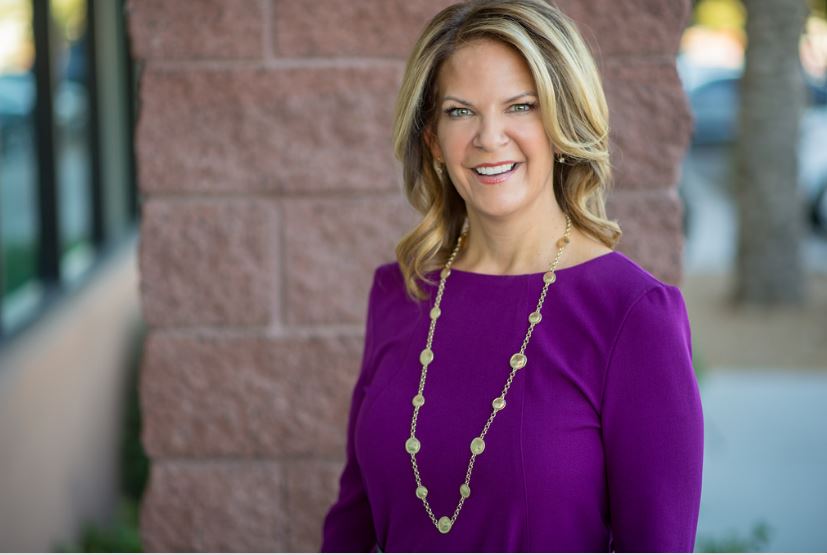 Just when you thought Kelli Ward couldn't get any lower…
After criticizing John McCain during her Arizona bus tour on Friday shortly after the McCain family announced the Arizona senator had stopped his cancer treatment, Ward — a Republican candidate for Senate — took to Facebook to complain that McCain timed his announcement to hurt her campaign.
WHAT IS WRONG WITH YOU?@kelliwardaz staffer: I wonder if John McCain's trying to steal attention from Ward's bus tour by announcing his life is coming to an end.
Ward: Yup, it's all about me. #AZSEN pic.twitter.com/AXKAOhKYkU

— BrahmResnik (@brahmresnik) August 25, 2018
"I think they wanted to have a particular narrative that they hope is negative to me," Ward wrote in response to one of her campaign staffers who wondered if it was just a "coincidence" that the statement was released on the first day of Ward's bus tour. Ward's weekend bus tour includes Pizzagate conspiracist Mike Cernovich and conservative celebrity Tomi Lahren, who called McCain a "RINO" during a tour stop on Friday.
Ward would later delete the comment and post another statement that somehow blamed the media for what she originally said.
@kelliwardaz deleted that comment on the FB thread. She has now posted this comment, blaming the media. pic.twitter.com/EYozlaLRzT

— BrahmResnik (@brahmresnik) August 25, 2018
Ummmm, OK then.
Meanwhile, as Ward and her staff were complaining about McCain taking away her shine, the Republican lawmaker and former Vietnam POW succumbed to his disease Saturday evening. Following McCain's death, Ward attempted to send out a statement of sympathy.
We are saddened to hear of the passing of @SenJohnMcCain. His decades of service will not be forgotten by the men & women of Arizona. May God grant the McCain family comfort and peace during this difficult time.

— Dr. Kelli Ward (@kelliwardaz) August 26, 2018
But the damage was already done. And she found herself on the receiving end of a whole load of outrage by Sunday morning.
The fact that Kelli Ward absurdly and falsely suggested that John McCain's statement about stopping treatment before his imminent death *was timed to hurt her campaign* is a perfect reflection of just how lost and gross the Trump-era Republican Party is without people like McCain

— Brian Klaas (@brianklaas) August 26, 2018
Trash talking a dying war hero for fun and profit, the doctor Kelli Ward story. pic.twitter.com/XhXEPI7zTQ

— Molly Jong-Fast (@MollyJongFast) August 26, 2018
Kelli Ward says the announcement that McCain stopped treatment was timed to hurt her campaign.

— Jay Caruso (@JayCaruso) August 26, 2018
.@Kelliwardaz's staffer believes that @SenJohnMcCain chose to die today to take away attention from Ward's bus tour.

Now read the comment at the bottom from @kelliwardaz herself.

The nastiness of those vile animals knows no limit. pic.twitter.com/91RccTw0gy

— The Reagan Battalion (@ReaganBattalion) August 26, 2018
Here is GOP and Trump darling Kelli Ward accusing John McCain of timing his death to inconvenience her campaign.
They are the worst. https://t.co/RTkmtPi8Qs

— Steve Marmel (@Marmel) August 26, 2018
This week @kelliwardaz invited an alt-right conspiracy theorist to travel with her on her campaign bus and suggested John McCain's family timed statements about his imminent death to hurt her campaign. She is unfit for office. https://t.co/3xXOzd1ZgE

— Justin Hendrix (@justinhendrix) August 26, 2018