Trump Wouldn't Let Melania Pick Furniture For The White House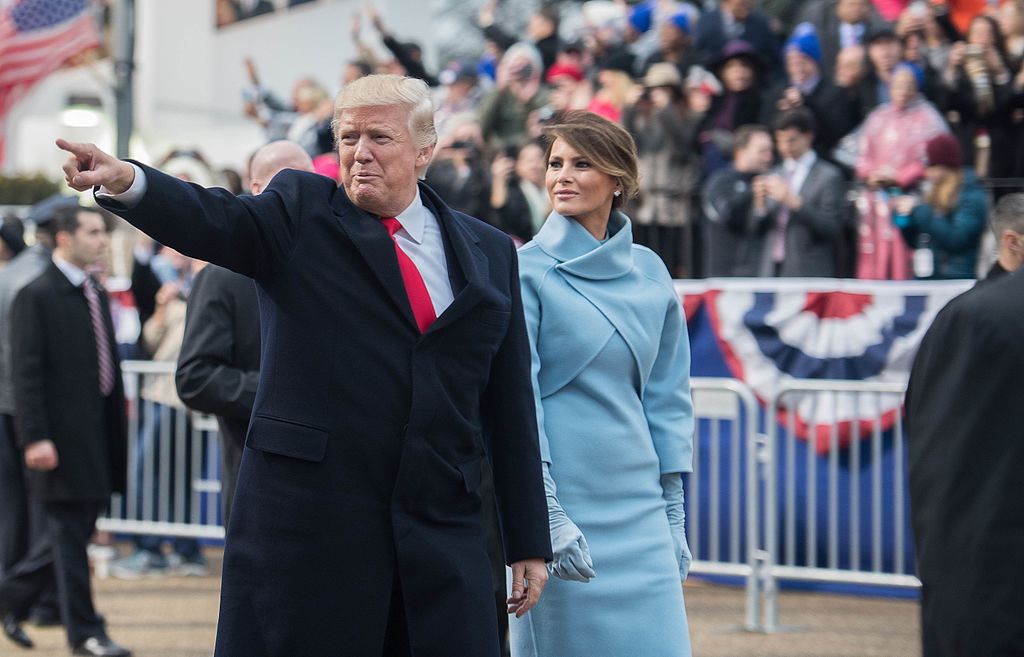 Donald Trump is well-known for his particular taste in decor: gold and usually with his name on it. He even changed the Oval Office to better reflect his lavish taste, changing Barack Obama's more sedate design. But it seems First Lady Melania Trump doesn't share his sense of style.
According to an in-depth profile of Melania from The New York Times, Mrs Trump chose furniture for the White House while she was still living in New York. She didn't move to Washington immediately upon becoming First Lady, leading to speculation in the media about the state of the President's marriage.
Melania's choices were apparently much simpler than her what her husband is used. She prefers 'prefers clean, modern lines', according to the Times report. But her husband countermanded that decision.
"[I]n her absence, President Trump — whose tastes veer toward the gilded, triumphal style of Louis XIV — replaced her choices with several pieces he liked better," the story says.
"One of two people familiar with the episode cited it as an example of Mr. Trump's tendency not to relent on even the smallest requests from his wife."
This small insight into the Trumps' private lives comes as former Trump aide Omarosa Manigault Newman has claimed that Melania Trump can't wait to divorce her husband. Speculation about the first couple is likely to continue.