Maddow Number One In Demo On Thursday, Hannity Leads In Total Viewers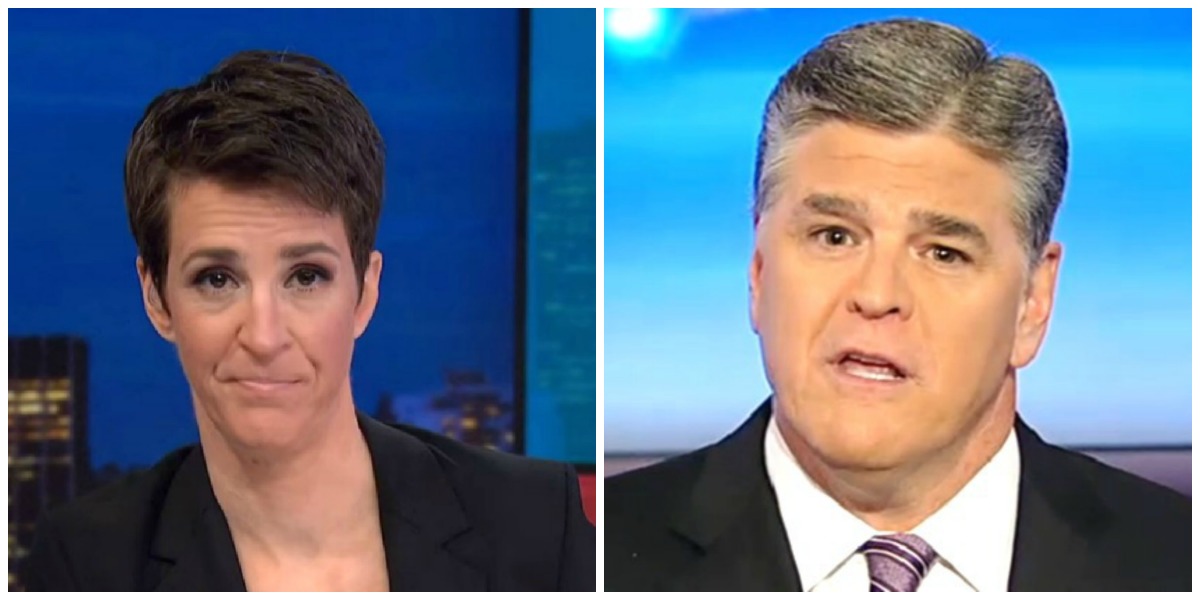 Thursday evening brought us a split-decision when it came to cable news supremacy as MSNBC's The Rachel Maddow Show came out on top in the key 25-54 demographic while 9 PM rival Hannity led in total viewers.
Meanwhile, Fox News led across the board in both primetime and total day viewership.
According to Nielsen, Fox News averaged 2.754 million total viewers and 492,000 in the demo during the 8 PM to 11 PM primetime hours. MSNBC drew a total audience of 2.284 million and 434,000 in the demographic. CNN attracted 381,000 demo viewers and 1.169 million viewers overall.
In total day, Fox pulled in a total audience of 1.479 million and 280,000 in the key demo. MSNBC nabbed a demo audience of 224,000 and 1.218 million viewers overall. CNN pulled in 204,000 in the 25-54 demo and 734,000 total viewers.
Fox's Hannity finished first in total viewers (3.086 million) and second in the key demo (555,000). Maddow's 578,000 demo viewers led the way while the show placed second in total audience (2.921 million). FNC's The Ingraham Angle took third place in both the demo (471,000) and total viewership (2.619 million).
The top-rated program on CNN was Cuomo Prime Time, which drew 414,000 in the demo and 1.228 million total viewers.