Marco Rubio Whines About Melania Getting Bad Press Over Jacket Stunt: 'Totally Lunacy Everywhere!!!'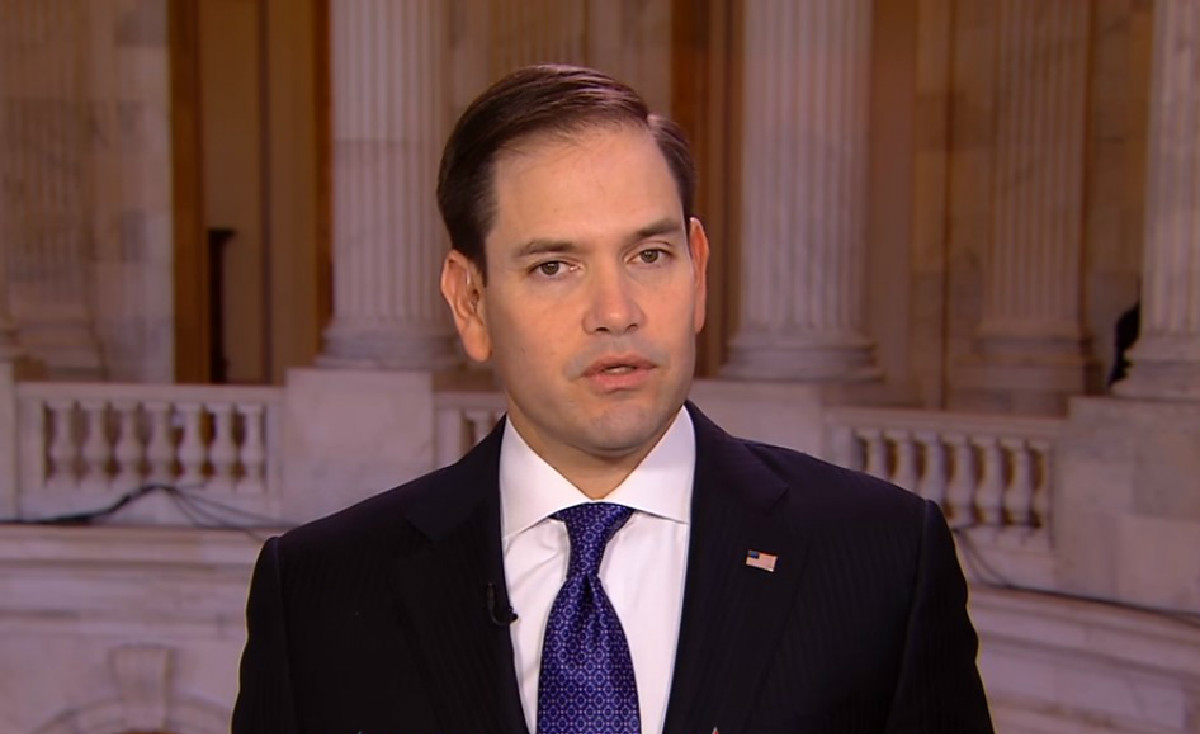 Oh, Lil' Marco.
While boarding the plane to visit the Texas border and check out facilities housing migrant children separated from their families, First Lady Melania Trump was spotted wearing a Zara jacket emblazoned with the phrase "I Really Don't Care," raising eyebrows and causing quite a bit of head-shaking. The first lady revealed this was obviously an intentional and deliberate stunt when she walked out in the jacket after she arrived back home from her short trip. While the first lady's spokesperson said there was no hidden message behind the jacket, the president contradicted that claim by saying his wife was lashing out at the "Fake News Media."
With Mrs. Trump taking a bunch of heat over the ill-advised and tone-deaf (at best) choice of apparel, a dude who was humiliated by POTUS on a regular basis during the 2016 presidential campaign came riding to the first lady's defense on Friday.
Claiming he knows for a "FACT" that Melania Trump is "a strong voice of compassion for migrant children," Sen. Marco Rubio (R-FL) tweeted that the "vicious treatment of her over the last day is a reminder of how Trump Derangement Syndrome" is an epidemic.
I know for a FACT that @FLOTUS has been a strong voice of compassion for migrant children. The vicious treatment of her over the last day is a reminder of how Trump Derangement Syndrome,where hatred for him justifies everything,has become an epidemic. Totally lunacy everywhere!!!

— Marco Rubio (@marcorubio) June 22, 2018
He wrapped up his white knighting by exclaiming that this is "totally lunacy everywhere!!!"
Anyway, just gonna leave this right over here:
How dare we think FLOTUS "really doesn't care, do you?" It's shameful! pic.twitter.com/yFeE3XbEsM

— Molly Jong-Fast (@MollyJongFast) June 22, 2018