Don Jr: If The GOP Is A 'Cult' It's Only Because 'They Like What My Father's Doing'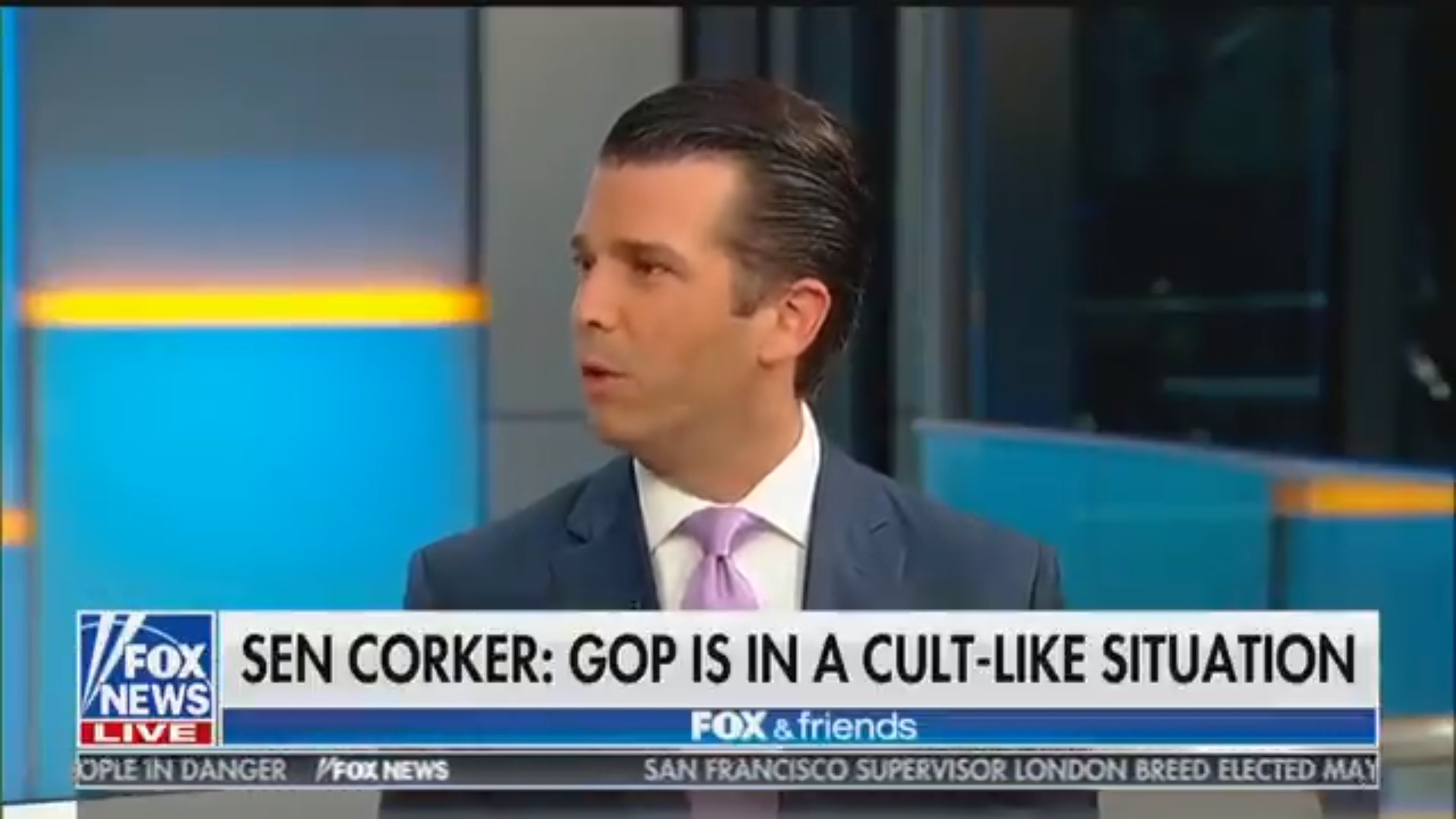 Earlier this week, Sen. Bob Corker (R-TN) lashed out at his fellow Republicans for their unwillingness to take on President Trump on issues like trade. The outgoing Republican lawmaker said that "it's becoming a cultish thing" and that the GOP is in a "cult-like situation as it relates" to Trump.
During an appearance in his dad's favorite morning show, Donald Trump Jr. criticized Corker for claiming that the Republican Party now treats the president like a cult leader. But then seemed to agree with the notion that, yeah, the party is a cult.
"I think that's ridiculous," he told the Fox & Friends crew. "You know what? If it's a cult, it's because they like what my father's doing."
He would go on to parrot his father's language, stating that Americans are "actually winning for a change" and they want to see "someone who's actually going to have conviction."
Watch the clip below, via ThinkProgress' Aaron Rupar.
🚨🚨🚨 @DonaldJTrumpJr on if the GOP is becoming a cult: "If it's a cult, it's because they like what my father is doing." 🚨🚨🚨 pic.twitter.com/o1XHOCqKF8

— Aaron Rupar (@atrupar) June 14, 2018