MSNBC's Ali Velshi Mauls GOP Rep During Trade Discussion: 'You're Making Up Facts In Front Of Me'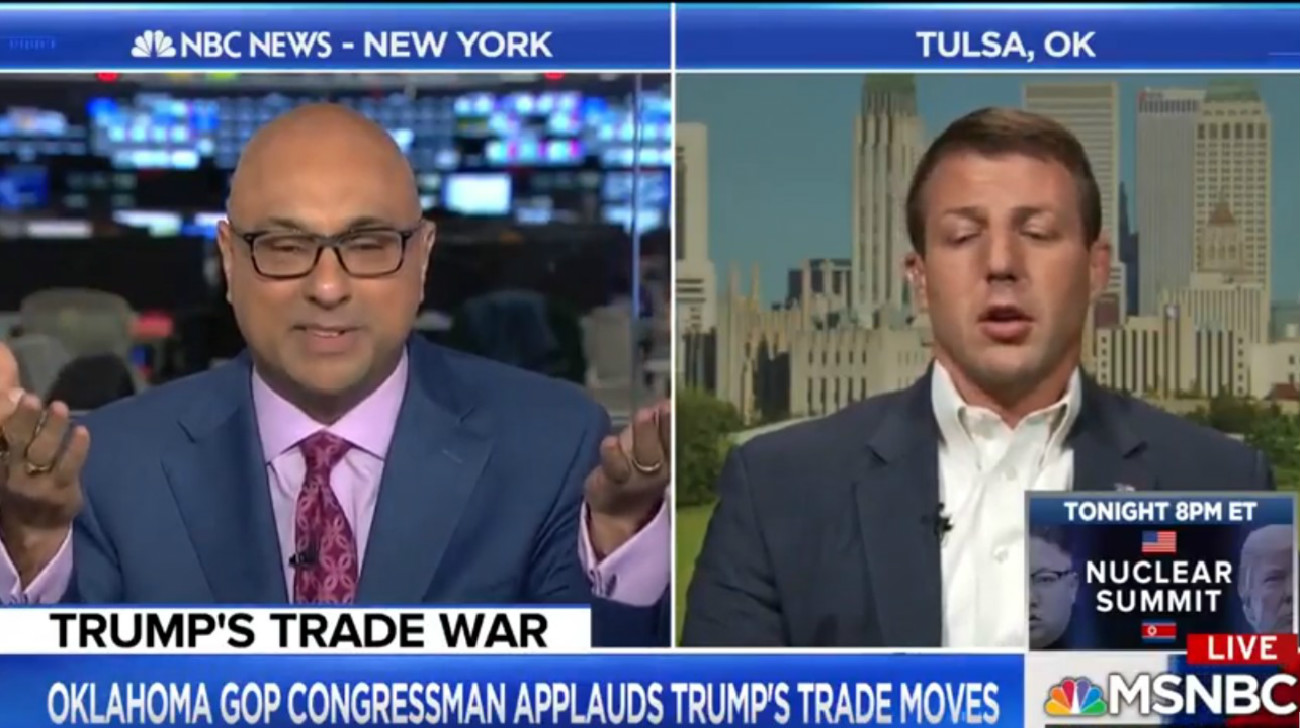 Things got fairly heated between MSNBC's Ali Velshi and Rep. Markwayne Mullin (R-OK) as Velshi asserted that the GOP congressman was making up facts when it came to the American economy and the impact of NAFTA on jobs.
With President Donald Trump now looking to engage in a trade war with northern neighbor Canada and allies in Europe, Mullin insisted that Trump is merely trying to get America's trade partners back to the negotiating table so the United States can strike better deals.
"You understand we are in the midst of routine NAFTA renegotiations when President Trump does these things like insulting trade partners," Velshi stated. "You can't — you are a businessman. You are a businessman. You can't possibly think that's a good way of negotiating with your closest partners, right, insulting them, calling them names. You can be supportive of the president's tweet about Prime Minister Trudeau yesterday."
The Oklahoma Republican responded by saying he was "supportive" of Trump's ability to negotiate because he's "proven over and over again that he is a master at negotiating." He added that the president is putting out country first and "the President of Canada is doing the same thing — putting Canada first." (Yes, he said the "President of Canada.")
It would only go downhill from there as Velshi grew more and more frustrated with Mullin and his unfettered defense of Trump's trade policies. This eventually led to a pretty tense back-and-forth after the congressman blamed NAFTA for job losses the last few years while also claiming the economy was flat under the Obama administration.
"Our economy wasn't flat — our economy hasn't been flat," Velshi exclaimed. "Congressman, what are you doing this for? I don't understand what you're saying. You're making up facts in front of me. you know i'm a business journalist, right? I didn't just fall off the Canadian turnip truck."
Velshi, who is Canadian, pushed Mullin on whether he actually believes the economy wasn't growing before Trump became president. The GOP lawmaker replied that it was growing, but "at a very snail pace."
Watch the clip above, via MSNBC.