Watch Mike Pence Follow Suit Right After Trump Inexplicably Places His Water Bottle On Floor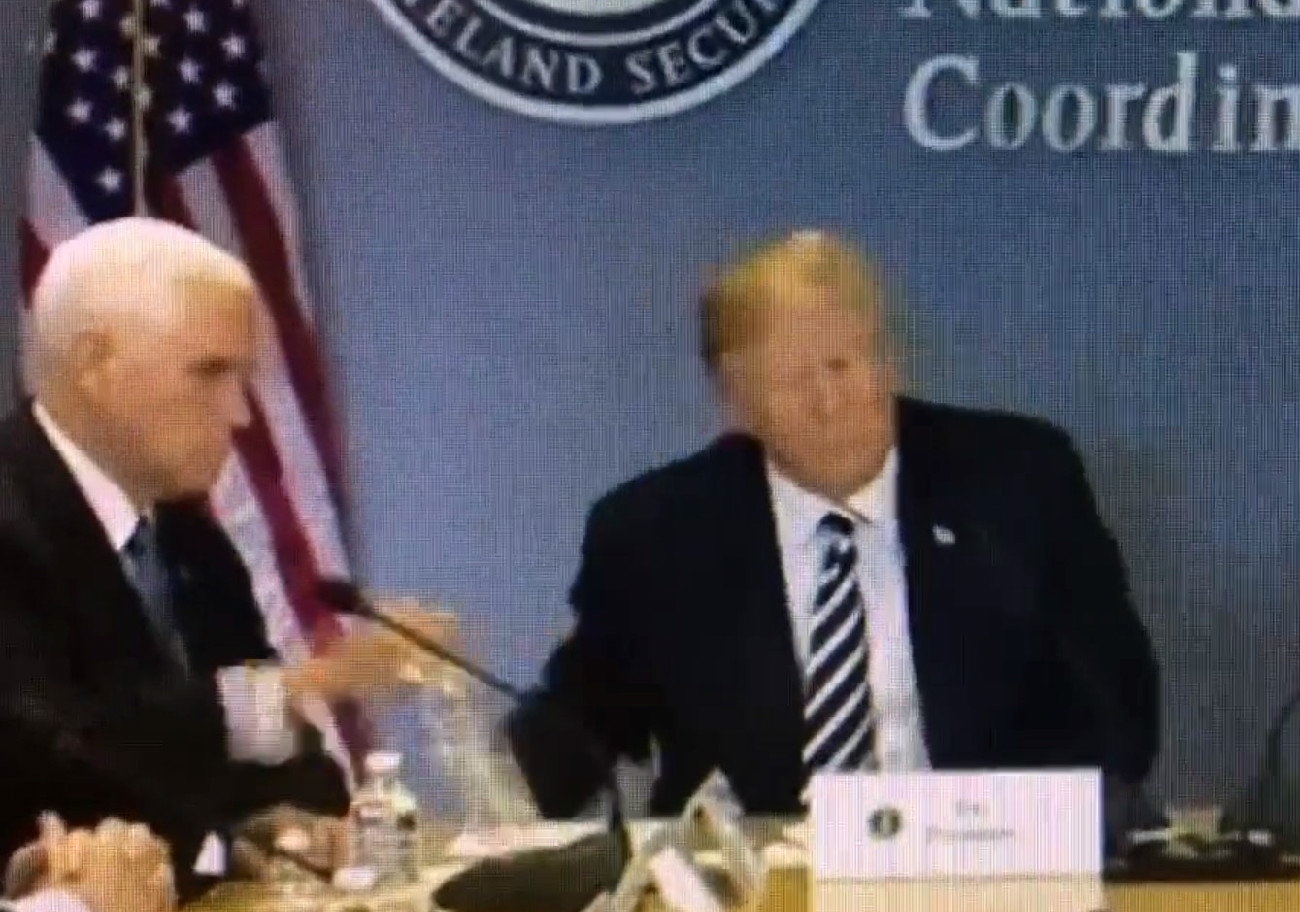 Much has been made about Vice President Mike Pence's over-the-top sycophancy when it comes to President Donald Trump. He's traveled to an NFL game for the sole purpose of leaving immediately after he saw players kneeling during the anthem. His fawning over Trump during a Cabinet meeting caused Dictionary.com to highlight the definition of "sycophant" on Twitter.
In that vein, we have Wednesday's FEMA meeting.
At one point during the discussion, the president inexplicably set his water bottle down on the floor. Without skipping a beat, the veep took his bottle off the conference table and set it down on the floor.
Don't believe us. Check it out for yourself:
I am laughing so goddamn hard at this video of Trump inexplicably putting his water bottle on the floor, and Pence immediately doing the same for no reason whatsoever. pic.twitter.com/qEFPzKClYj

— Jules Suzdaltsev (@jules_su) June 6, 2018
Seriously, you can't make any of this up if you tried.