Ex-Fox Analyst Ralph Peters Torches Former Network: It's A 'Destructive Propaganda Machine'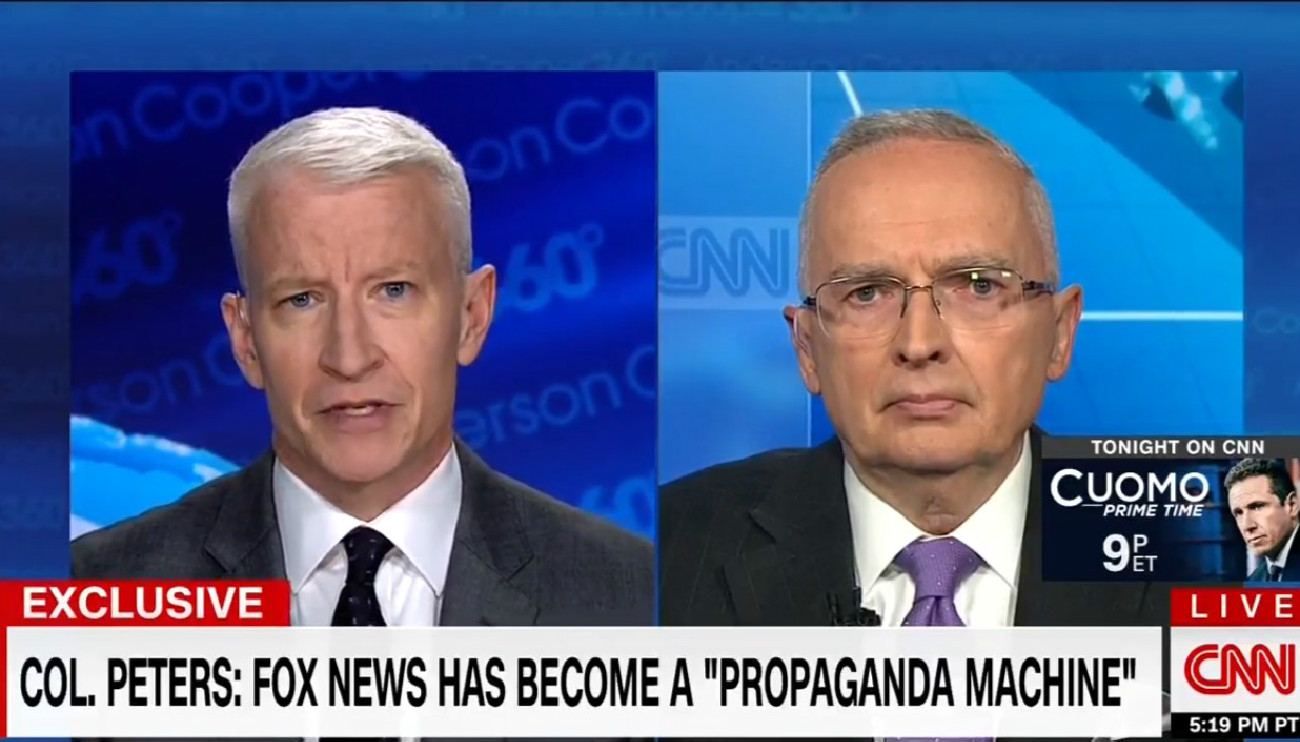 In his first on camera interview since leaving Fox News, former Fox News analyst Ralph Peters appeared on CNN Wednesday night and absolutely shredded his ex-network, stating they are doing "great deal of damage" and a "disservice" to the country by discrediting the Russia investigation and pushing a narrative that the president is the victim of a Deep State conspiracy.
Peters, who told colleagues when he departed the network this past spring that he was "ashamed" to work for a Trump "propaganda" outlet, let CNN's Anderson Cooper know that while he had been proud to work for Fox at one time, the rise of Donald Trump turned the conservative network into a "destructive propaganda machine."
Noting that as a former military officer he took an oath of office to protect the Constitution, Peters said he saw the hosts attacking the rule of order and government institutions for "ratings and profit."
"Do you think some of the hosts in primetime, do you think they believe the stuff they are saying about the Deep State?" Cooper asked. "What they are saying about the Department of Justice?"
The retired lieutenant colonel replied that he suspects Sean Hannity "really believes it," but that the other hosts and commentators are smarter than that.
"They know what they are doing," he added. "It's bewildering to me."
Peters went on to state that the nation is heading for some type of constitutional crisis, referred to Trump's supporters as a cult who cling to him because they're so embarrassed how it has all turned out, and claimed that Vladimir Putin has a grip on Trump.
Following Peters acrimonious departure from Fox, the network fired back with a harsh statement, saying he was
using his opinion "as a weapon in order to gain attention." Fox News also stated that "[w]e are extremely proud of our top-rated primetime hosts and all of our opinion programming."
Watch the interview above, via CNN.