Michael Avenatti Claps Back At 'Mop Hair' Tucker Carlson: 'What Are You, 6 Yrs Old?'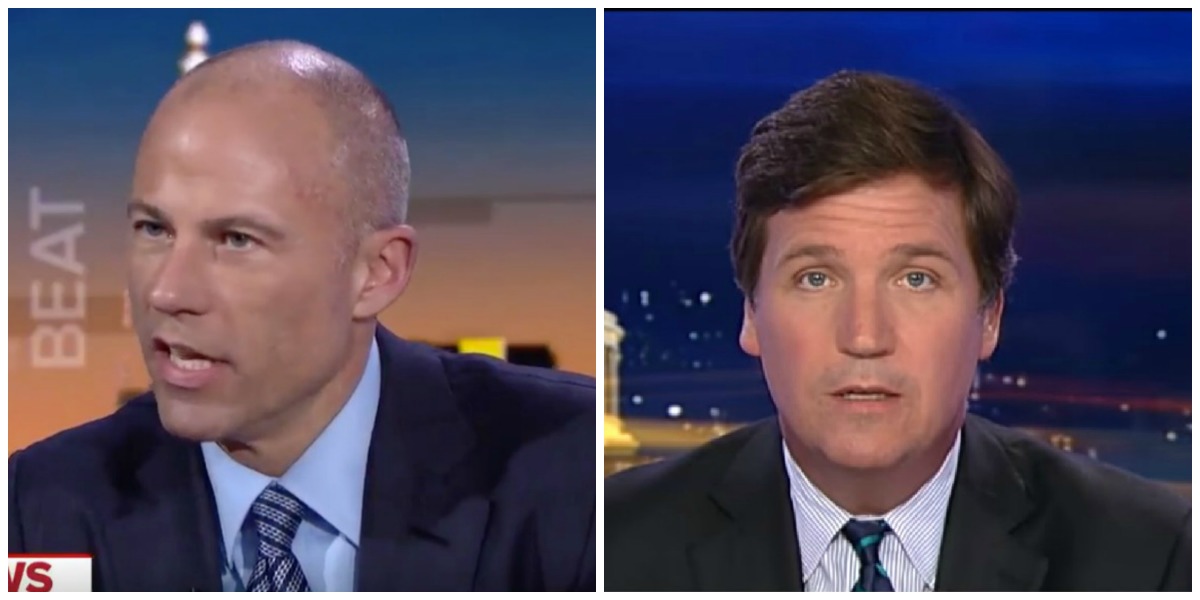 On Thursday night, Fox News host Tucker Carlson did what he does best — smugly toss out personal pot shots while lecturing the mainstream media for its obsessive anti-Trump coverage. It's kind of his jam.
In this instance, Tucker took aim at Fox News' cable news competition for constantly having Stormy Daniels attorney Michael Avenatti on television. Highlighting one MSNBC segment that featured the panelists praising Avenatti and calling him a "beast," Carlson snarked that they were gushing "over the porn lawyer whose eyes are too close together."
He then made the following observation:
"Here's a political rule of thumb — if the creepy porn lawyer is the savior of the republic in your view, you're probably not trying very hard to appeal to middle America."
So, yeah, pretty much standard Tucker.
Well, Avenatti wasn't going to let that slight go unanswered. The media-savvy attorney took to Twitter Friday morning to lob some shots of his own at the conservative TV personality, hitting him for being childish while simultaneously tossing out a sophomoric jab at Tucker's physical appearance.
You know you are crushing them when surrogates like @tuckercarlson resort to name calling and claim your "eyes are too close together." What are you, 6 yrs old? And you expect to be taken seriously as a journalist? When you have that mop hair? #So1980s #pathetic #basta

— Michael Avenatti (@MichaelAvenatti) May 11, 2018
As you can see in the tweet above, Avenatti stated that he knew he was "crushing them" because "surrogates" like Carlson were resorting to "name calling." He asked if the Fox News host was "6 yrs old" before questioning how Carlson could be taken "seriously as a journalist" with that "mop hair."
Will Tucker keep the feud going? Will he answer in kind? Or will he just let this slide and move on?