Watch President Trump Wax Poetic On The 'Space Force': 'We're Getting Very Big In Space'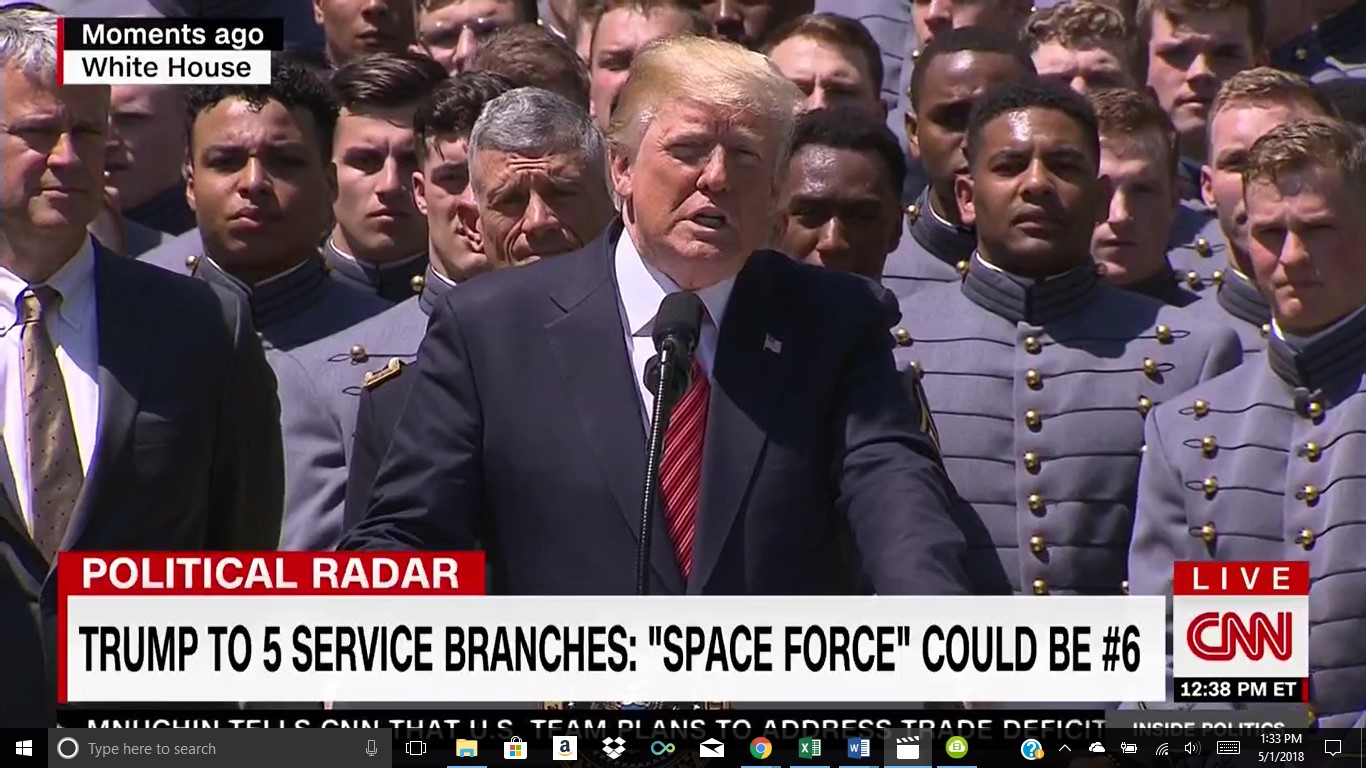 While presenting West Point's football team with the Commander-In-Chief trophy — the first time the Army team has received it in 21 years — President Donald Trump decided to once again raise the specter of adding a sixth US military branch.
Yep, he mentioned the Space Force.
"You will be part of the five proud branches of the United States Armed Forces," the president told the student-athletes. "Army, Navy, Marines, Air Force and the Coast Guard."
He continued, pointing to someone in the crowd, "We're actually thinking of a 6th — the Space Force. Does that make sense? The space force, general. You probably haven't even heard that. I'm just telling you now. We're getting very big in space."
Back in March, Trump told a group of Marines that maybe they will have a "Space Force" because "space is a war-fighting domain."
Watch the clip above, via CNN.