Maddow Averages Over 3 Million Viewers In April, Posts Impressive Year-To-Year Growth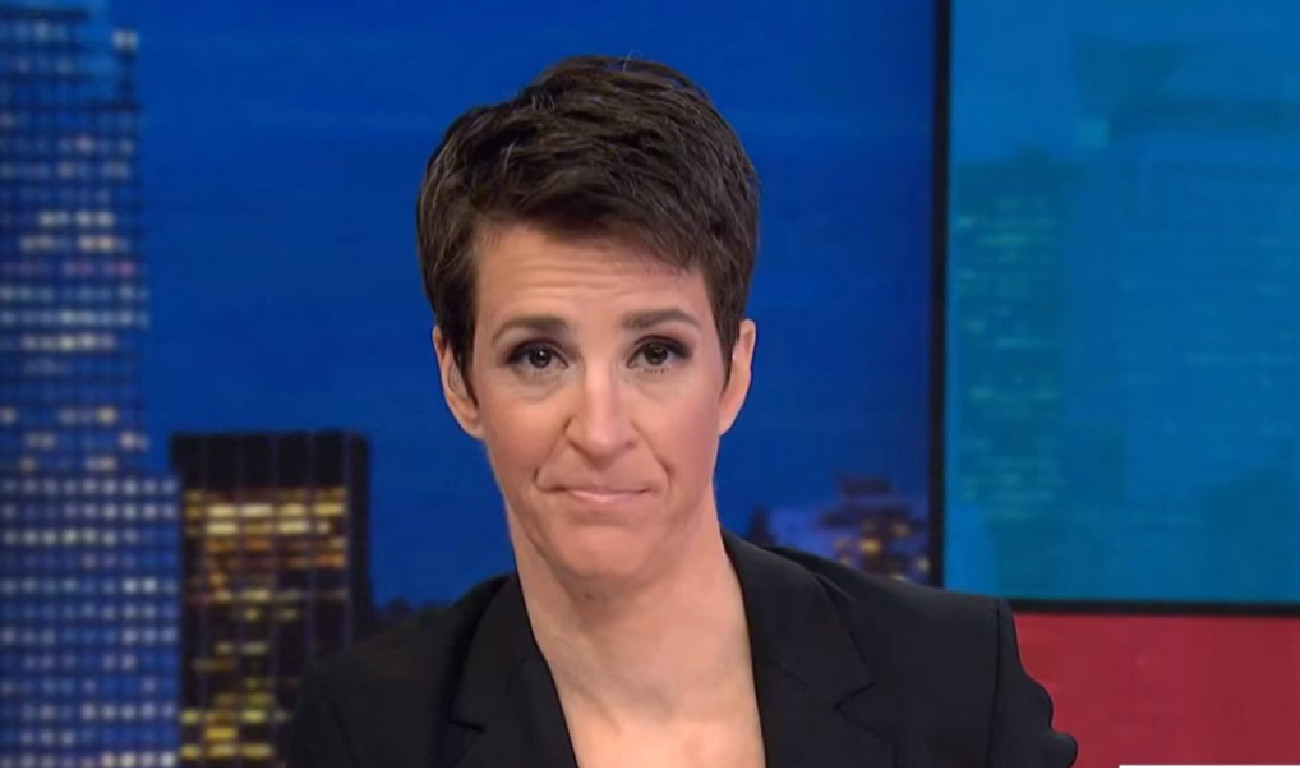 For the month of April, MSNBC's The Rachel Maddow Show was the most-watched program in all of cable news when it came to the key 25-54 demographic. The progressive anchor's primetime show also finished second overall in total viewers, finishing behind Fox News' Hannity. (If you don't include Hannity's special broadcasts for the month, the Fox News program actually led in the demo.)
Maddow pulled in an average audience of over 3 million while showing 25% growth over April 2017.In the demographic, Maddow attracted 637,000 viewers, representing a 13% gain over the same time last year.
That growth was part of a larger trend for MSNBC's weekday primetime lineup. The network averaged 2.394 million total viewers and 501,000 in the demo during the 8 PM to 11 PM time slot, marking double-digit growth in both metrics compared to last year.
Maddow and Hannity have been battling it out for cable news supremacy for months now. In March, Maddow topped cable news in both the demo and total viewers. Meanwhile, Hannity was the most-watched show in overall viewership for the first quarter of this year while Maddow led the way in the demographic.
Other highlights from the month across cable news include:
— MSNBC's Deadline: White House set MSNBC records in viewership at 4 PM as it brought in 1.331 million total viewers. It also posted a remarkable year-to-year growth of 74% in total viewership and 74% in the demo.
— CNN Original Series American Dynasties: The Kennedys concluded its six-episode run in April. Each episode ranked #1 in its time slot and the series averaged 2.053 million viewers and 540,000 in the key demo.
— CNN Tonight with Don Lemon had its best April ever in total viewership with 1.027 million. The program was also CNN's highest rated in the key demo (377,000).
— MSNBC's The 11th Hour with Brian Williams led its time slot in both total viewers (1.629 million) and the 25-54 demo (376,000).