The President Of The United States On The Paralympics: 'It's A Little Tough To Watch Too Much'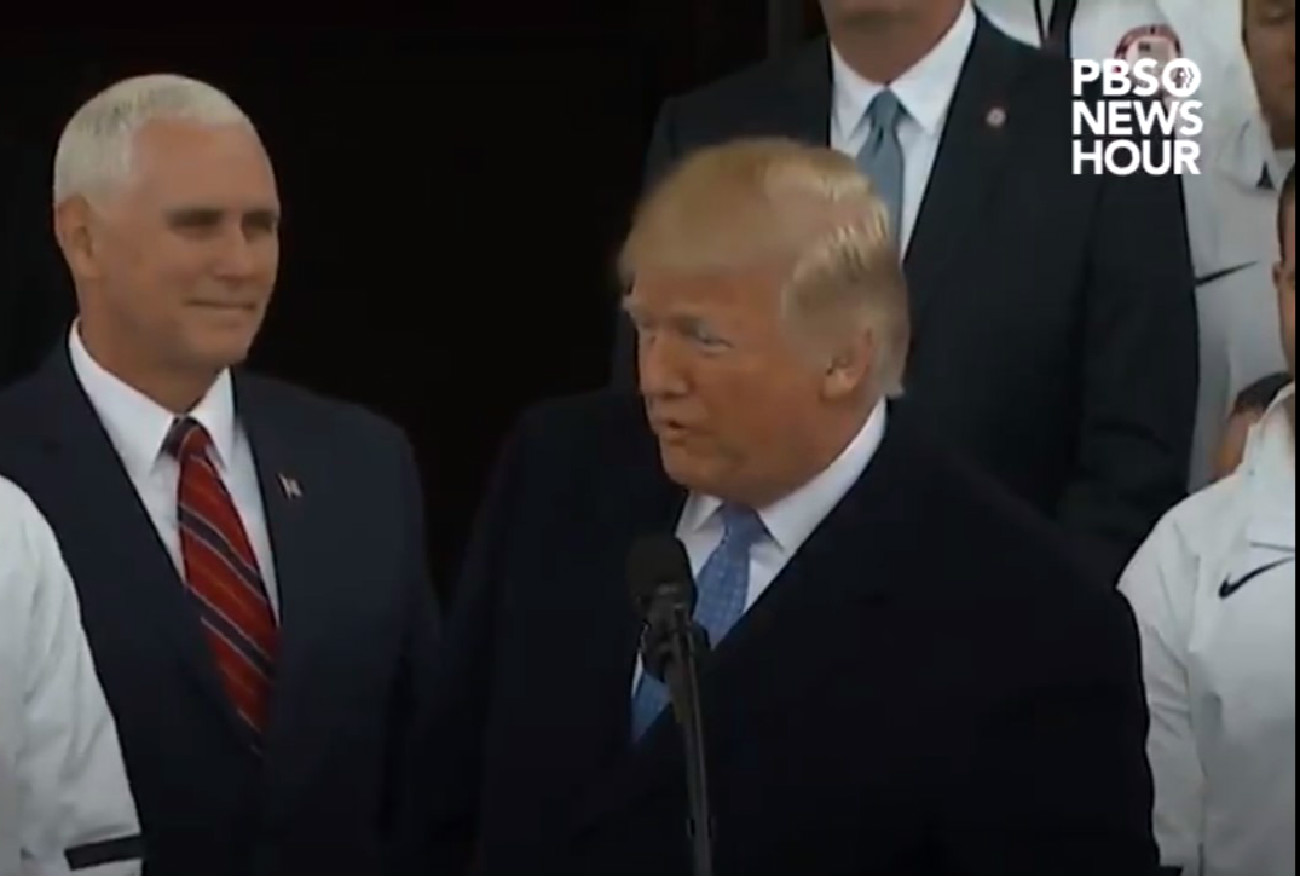 During a Friday ceremony at the White House honoring US Olympic and Paralympic athletes from the 2018 Winter Games, President Donald Trump let it be known that he didn't really dig watching the Paralympics.
Surrounded by Olympic and Paralympic competitors, the president pointed out how inspirational he found the disabled athletes who competed in Paralympics. In the most Trumpian way, however, he completely crapped all over his message when he tossed in one of his trademark asides.
"What happened with the Paralympics was so incredible and so inspiring to me," Trump declared. "And I watched — it's a little tough to watch too much, but I watched as much as I could. It was really fantastic, and I want to thank you."
Oof. Just, oof.
As you'd expect, a number of folks had some thoughts on Trump doing Trump things at a ceremony that was meant to honor the athletes:
Resolve, mettle, courage, resiliency – dignity, equality – it's not just easy to watch, its inspiring.

What's hard to watch are this President's comments, his Administration.

There are better angels among us. They're competing in the Paralympics not plundering the White House. https://t.co/w4naomlsDT

— David Jolly (@DavidJollyFL) April 27, 2018
Trump, who openly mocked a disabled reporter during his campaign, said today he finds the Paralympics "tough to watch." Has there ever been a President who so openly disdained disabled people? https://t.co/YykfShQ4KW pic.twitter.com/0jVbmpbmEQ

— Steve Silberman (@stevesilberman) April 27, 2018
Listen, I am sure Trump meant nothing negative with the "hard to watch" Paralympics comment. He has a solid record on this issue. pic.twitter.com/y7mUcUk9fw

— Nathan Wurtzel (@NathanWurtzel) April 27, 2018
Watch the video below, via PBS.
WATCH: During an event with Team USA Olympians and Paralympians at the White House, President Trump said, "What happened with the Paralympics was so incredible and so inspiring to me. And I watched — it's a little tough to watch too much, but I watched as much as I could." pic.twitter.com/geYUUu9vmg

— PBS NewsHour (@NewsHour) April 27, 2018