Right-Wing Provocateur Milo Yiannopoulos Lays Off Staff As Company Goes Belly Up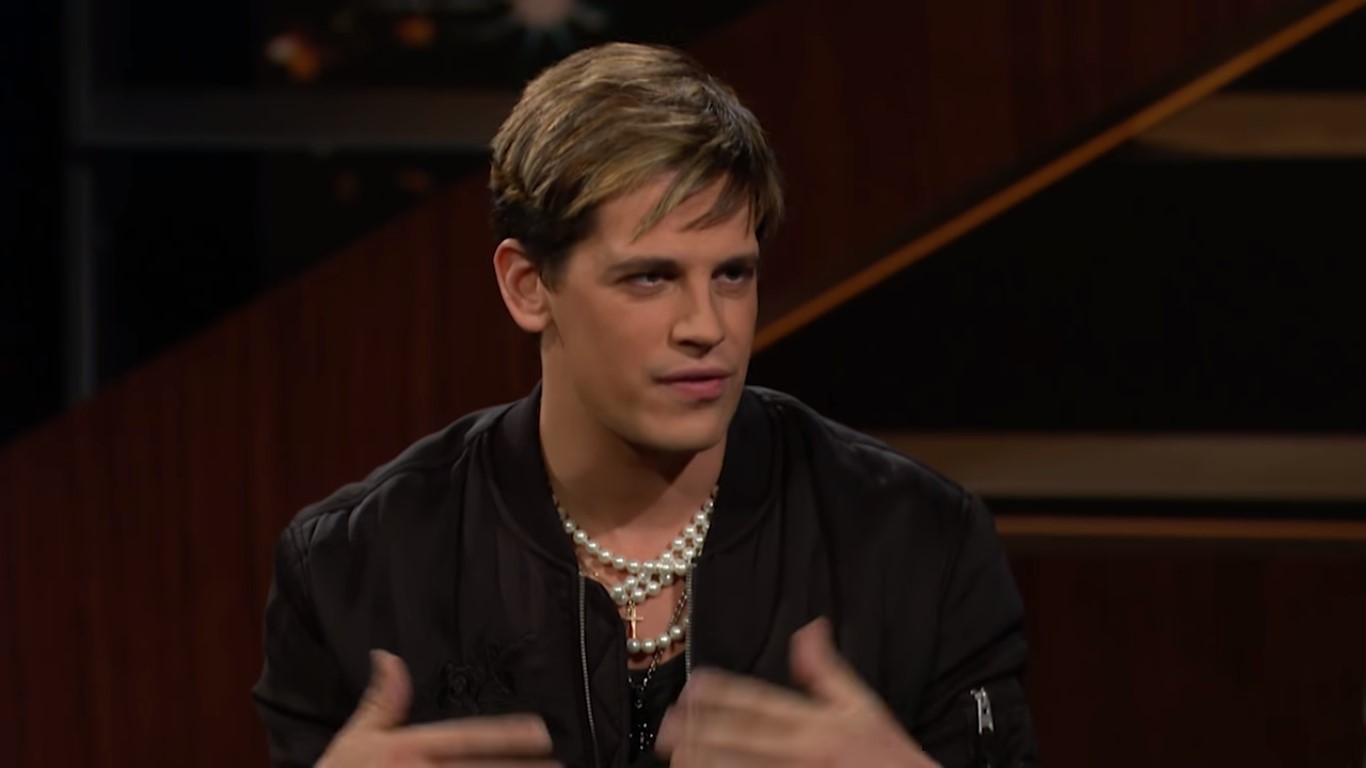 Things are looking pretty stark for former Breitbart tech editor and one-time right-wing superstar Milo Yiannopoulos.
According to Politico, Milo laid off the staff of Milo Inc., his post-Breitbart media endeavor, after his funding dried up. It appears the nail in the coffin was the death of cryptocurrency billionaire Matthew Mellon from an apparent drug overdose on April 16th.
Yiannopoulos was hoping Mellon would offer up financial backing of his company and keep things afloat for Milo Inc., per Politico's sources. Milo was desperate for cash after his former backers, Robert and Rebekkah Mercer, pulled their support of him last year following a BuzzFeed report that revealed Yiannopoulos' ties to white nationalists and how he helped push their ideas into Breitbart's content.
BuzzFeed's Joe Bernstein described Milo Inc. as having gone "belly up":
Scooplet: Have heard from four good sources that Milo Inc. — Milo Yiannopoulos's post-Breitbart "talent factory" — has gone belly up.

— Joe Bernstein (@Bernstein) April 27, 2018
Interestingly, one of the staffers laid off is Chadwick Moore, who accompanied Yiannopoulos to the New York City bar that resulted in Milo getting shouted at by a bunch of Democratic Socialists and called "Nazi scum." And one wonders if Milo was going to let him know he was fired when they were hanging out that day. Check out this blurb from the Politico piece:
"Among them was the journalist Chadwick Moore, who was technically terminated several days before learning of his firing, according to two people familiar with the situation.
Moore spent those days with Yiannopoulos, unaware that he had been fired. Yiannopoulos was supposed to inform Moore of his dismissal, according to a person familiar with the situation.
Instead, Milo Inc. CEO Alexander Macris ended up having to call Moore and tell him about his termination."
While Milo was supposed to tell Moore of his termination days ago, Moore went on Fox News' Tucker Carlson Tonight to discuss the bar incident, speaking sympathetically of his boss while slamming the DSA members who berated Milo. So Yiannopoulos was able to use a man he didn't have the guts to tell was kicked to the curb already to get himself some sweet Fox News press coverage.
Meanwhile, Yiannopoulos disputes that timetable of Moore's firing. Well, kinda.
"There is nothing I was supposed to tell Chadwick that I did not tell him in a timely fashion and in any case such news comes from the CEO not me," he told Politico.