Trump And North Korea: Is He Preparing A War?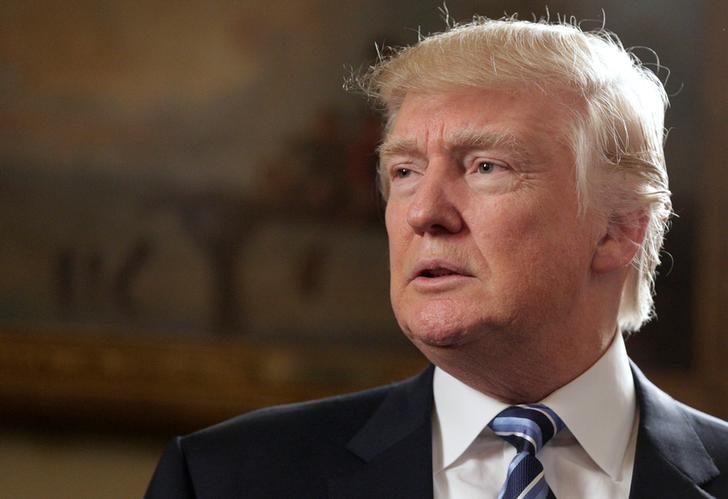 President Donald Trump has had a tumultuous first month but he hasn't yet had any serious crisis to test his abilities. How a president handles his first international challenge can show how well he is able to govern.
Trump's first crisis may already be unfolding. North Korea launched projectiles into the sea towards Japan over the last few days, prompting outrage among US allies in the region. Trump may soon have to make a tough decision on the reclusive dictatorship.
US policy towards North Korea has always been cautious and relied on China's influence. But the Trump administration has alienated the Chinese by attacking its trade policies. China is also reportedly losing patience with North Korea – a situation that could lead America into military action.
Trump has promised 'very dire consequences' for North Korea but his international credibility is low. His attacks on NATO, worrying policy pronouncements on Twitter and criticism of his own intelligence agencies have all worried US allies. This does not bode well for North Korea.
America has managed to avoid military action in North Korea for years but the dictatorship is becoming increasingly aggressive. Kim Jong Un, the young autocrat, may not be as powerful as his father and acting out to assert his authority. A more dangerous assessment suggests the end of North Korea may be on the cards – that could lead to a military and humanitarian crisis of huge proportions.
North Korea may have missiles that can strike US targets and could have nuclear capability. American forces would have to act quickly and decisively if the Trump administration moves to strike the country.
The US military may be prepared for war in the Korean Peninsula but there is little evidence that Trump and his team could handle the political and diplomatic crisis that would come with war, even a brief one. It is also possible that a war against North Korea could be long, expensive and bloody. It remains to be seen whether Trump could deal with the domestic difficulties of a foreign war.
The current North Korean crisis could be contained like many before but there is an increasing body of opinion that major changes are coming to the region. If so, Trump and his team will be severely tested.