Trump Attacked A Civil Rights Leader And The CIA Director – Who's His Next Target?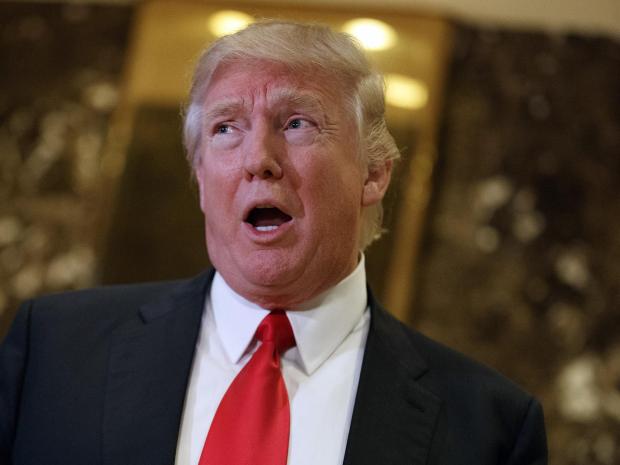 President-elect Donald Trump spent the weekend attacking his critics on Twitter. He took to his favorite social medium over the Martin Luther King Day weekend and attacked a civil rights hero with a distinguished congressional record and topped that off with tweets slamming the outgoing director of the CIA.
Trump earned the outrage of many internet users when he attacked Representative John Lewis. Lewis is almost universally regarded as a hero of the Civil Rights Movement. He marched with Martin Luther King Jr. and was beaten and arrested campaigning for African-American rights.
The president-elect also spread the false and racially tinged claim that Congressman Lewis' district is impoverished and crime-ridden. Lewis represents a prosperous part of Georgia that contains colleges and corporate headquarters, which Lewis' constituents were quick to point out.
But Trump's controversial attacks weren't finished. Following unusual comments from the outgoing CIA Director John Brennan, Trumps sent tweets accusing Brennan of leaking 'fake' documents. This is a serious accusation against one of the country's most senior intelligence officials.
"'Outgoing CIA Chief, John Brennan, blasts Pres-Elect Trump on Russia threat. Does not fully understand.' Oh really, couldn't do much worse – just look at Syria (red line), Crimea, Ukraine and the build-up of Russian nukes. Not good! Was this the leaker of Fake News?" Trump tweeted.
This is the second time Trump has accused American intelligence services of releasing the so-called Russian dossier on him, which remains unverified. The dossier was going around Washington for months and there is no evidence that US agencies released it.
Between attacking a civil rights legend and the CIA, Trump blasted Saturday Night Live for mocking him. Trump has attacked SNL many times, in a way that is unprecedented for a public figure. Trump's frequent outbursts raise the question: Who will he attack next? Keith Olbermann and Bill Maher are obvious targets.
Almost any public figure who criticizes Trump is a potential target. Trump has also taken on less noteworthy figures and major businesses. News reporters and the public alike are waiting for the next slue of attacks from Donald Trump's Twitter account, though whether he will tweet on his inauguration day is unclear.