Rex Tillerson Shares The Russian Order Of Friendship With A British Spy And Traitor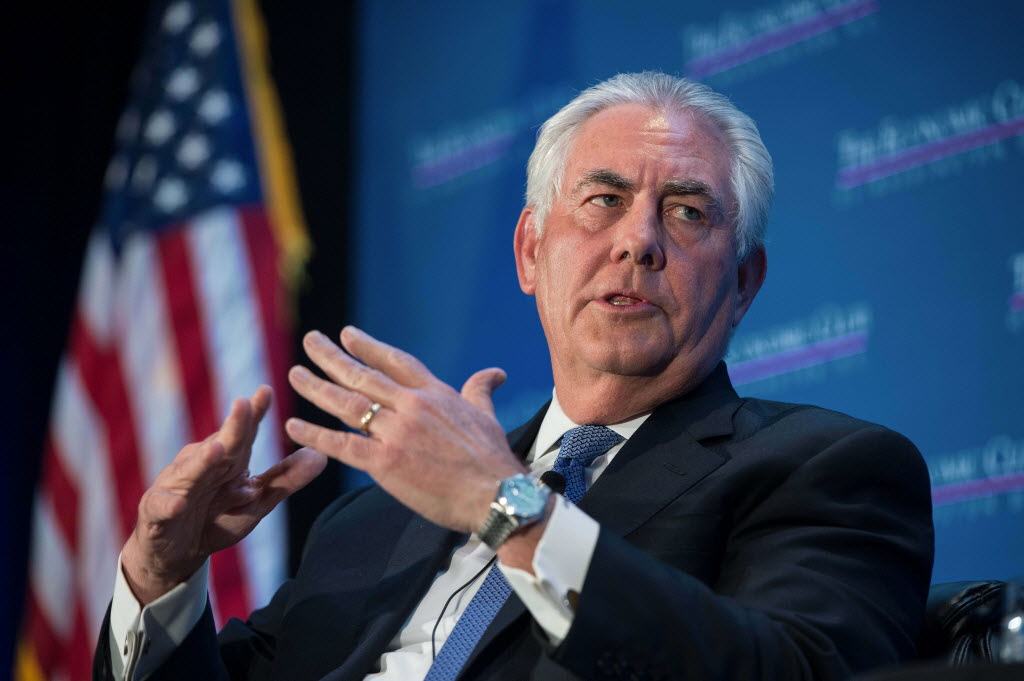 President-elect Donald Trump has chosen ExxonMobil CEO Rex Tillerson to be his secretary of state. Tillerson's ties to Russia have already become a subject of heated debate. Tillerson has a long-standing relationship with Russian President Vladimir Putin and holds the Order of Friendship. But Tillerson shares that honor with some dubious individuals.
The current Order of Friendship is a new form of Soviet Order of Friendship of Peoples, which was reworked in the 1990s under President Boris Yeltsin. One recipient of this award was George Blake, a British double agent and traitor who fled to Russia in the 1960s.
Blake was a member of the British intelligence agency MI6 and during the 1950s, he passed secret information to the KGB while he was posted in East Berlin. He reportedly gave the KGB details of 40 secret British agents before finally being discovered in 1961.
Blake was convicted and sentenced to 42 years in prison but he escaped from Wormwood Scrubs prison, fled to the USSR and still lives there today. Blake was awarded the Order of Friendship by Vladimir Putin in 2007 on his 85th birthday. It is interesting that Putin honored the double agent, not the Soviet government. Blake receives a KGB pension.
"I justified it in my mind by believing that I was helping, in a small way, in building a new society," Blake said in a 1999 interview. "In which there would be equality, social justice, no longer any war, no longer any national conflict, that was my dream as it were."
A potential secretary of state, America's chief diplomat, received the same honor from Vladimir Putin as a committed Communist and traitor to a US ally during the Cold War.