Keith Olbermann: Vladimir Putin Is A Modern Hitler And Trump's Treason Is Appeasement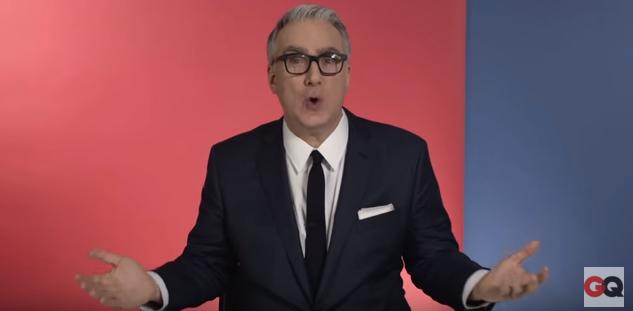 Keith Olbermann has once again condemned Donald Trump as a stooge for Vladimir Putin and accused the president-elect of actions bordering on treason. In his latest YouTube video for 'The Resistance', Olbermann criticized Trump for his failure to take intelligence briefings.
"He has been helped into the White House by the evil of another nation and all our politicians will do is promise reviews and committees whose words will be too measured and too late," Olbermann said of Trump. "And now, on top of all else, he will not listen to the daily intelligence briefings."
Olbermann mocked Trump's claim that he is smart enough not to need intelligence briefings and attacked Trump's refusal to believe the CIA's assessment of Russian involvement in the election. Olbermann suggested that Trump in office won't believe the intelligence agencies anyway.
"What happens when the CIA next says 'The Russians are absorbing Ukraine?'" Olbermann asked. "What happens when the CIA then says 'Putin is so strong, he's planning to take back Alaska?' What happens when the CIA then says 'There's an imminent terrorist attack and it tracks back to Putin?' What happens when the CIA finally says 'Putin's lost his mind and he's launching missiles?'"
Olbermann then quoted Winston Churchill from 1938 as Churchill predicted that British Prime Minister Neville Chamberlain's agreement with Adolf Hitler would lead to a world war.
"Just as in Churchill's time, we too have a Hitler," Olbermann said. "No, it's not Trump, not yet, certainly not in this context, anyway. The part of Hitler in our sad re-enactment of the months before the Second World War is played by Vladimir Putin. Trump? In this remake, Trump is Neville Chamberlain."
You can watch below.