Hillary Actually Underestimated The Number Of Trump Backers In #BasketOfDeplorables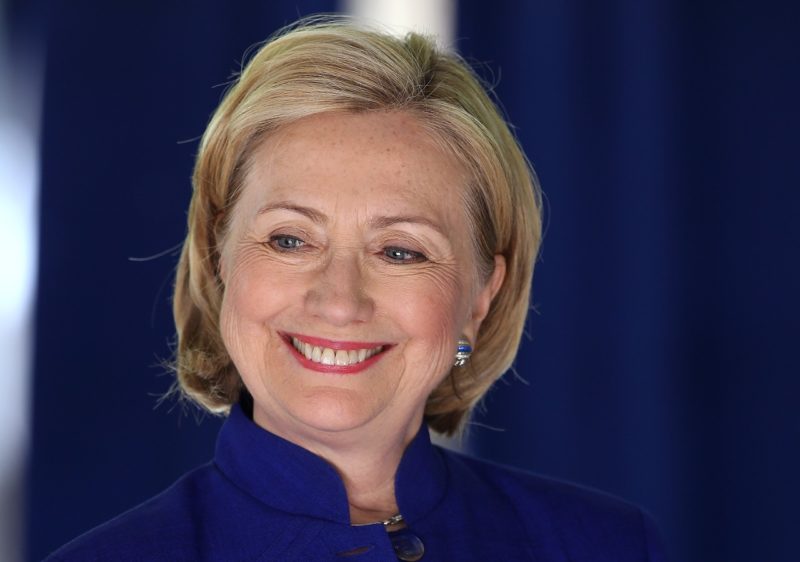 Saturday morning started off with a bang due to comments Democratic nominee Hillary Clinton made at a fundraiser the night before. Describing half of Trump's supporters as irredeemable and belonging in a "basket of deplorables," Clinton remarked about the number of racist, homophobic, xenophobic, Muslim-hating Americans Donald Trump has attracted to his cause. She noted the other half are normal citizens who feel Trump gives them hope.
As one would imagine, Republicans immediately lost their shit regarding the zinger. Demanding apologies and comparing Hillary's comments to Mitt Romney's "47%," the Trump campaign sent out angry tweet after angry tweet. Trump's Director of Social Media Dan Scavino unironically claimed that there was no place for name-calling in this campaign.
Last thing we need is a president who loves name-calling hard working American men&women as a #BasketOfDeplorables. pic.twitter.com/LQ6I7MJ5Hq

— Dan Scavino Jr. (@DanScavino) September 10, 2016
Reminder: Trump continues to call Clinton 'Crooked Hillary,' and has given nicknames to a number of opponents and critics, such as Lyin' Ted, Lil' Marco, Goofy Elizabeth, Pocahontas, Little Katy Tur, Low Energy Jeb, etc.
Anyway, it appears the Clinton campaign is more than willing to stand by Hillary's statement. Why? Because they are absolutely on point. In fact, she was likely being nice by underestimating a bit. Back in mid-May, Public Policy Polling found that 65% of Trump's supporters believe that President Obama is a Muslim. 59% of them also feel POTUS was born in another country. (This is why Trump won't directly renounce his birtherism, instead saying he just doesn't talk about it anymore.)
To add to this sordid mix, 20% of Trump backers also feel that Abraham Lincoln made a mistake in freeing the slaves. Yep. A January poll by YouGov discovered that one in five Trumpers disagree with the Emancipation Proclamation, essentially saying they wish black people were still in chains.
So, yeah, Hillary was right on regarding who makes up Trump's base. It is why she tied him to the Alt-Right in her Reno speech, and why she was open about the #BasketOfDeplorables Friday night.