Michelle For President: First Lady's Speech Sparks Rumors Of Political Ambitions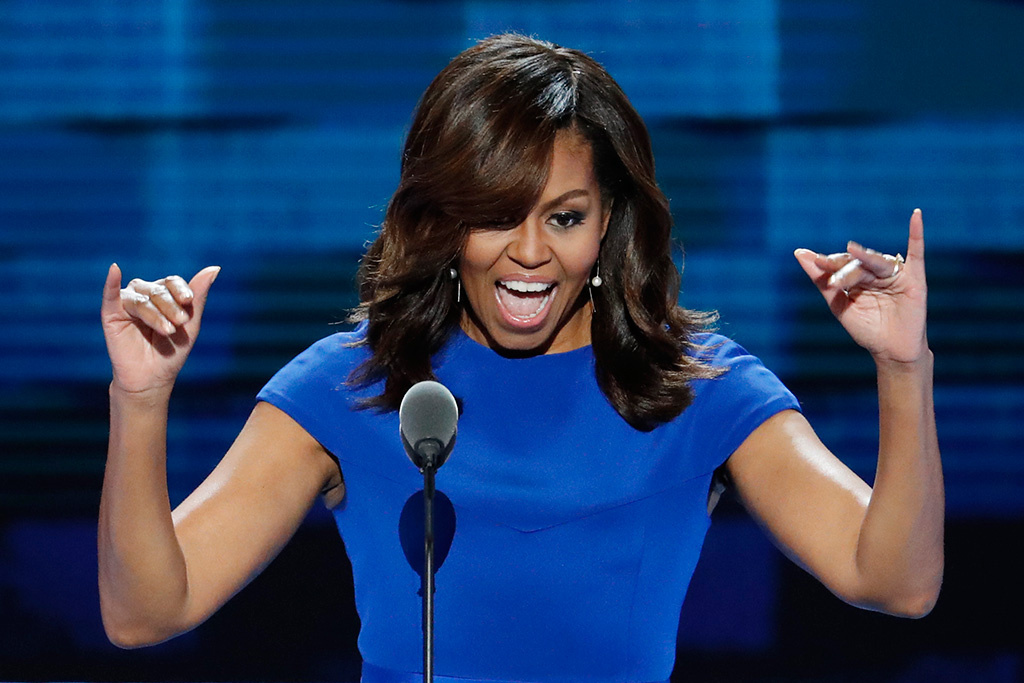 The First Lady stole the spotlight in Philadelphia last night delivering a passionate speech that rebuked Donald Trump. Some of the delegates were moved to tears as Obama laid out a vision of American greatness. The success of her speech has encouraged speculation about FLOTUS' own political ambitions.
Obama's speech struck a blow for party unity on the first day of the Democratic National Convention. Speaker after speaker had been heckled by Bernie Sanders' supporters, creating a divisive atmosphere in the convention hall. Michelle Obama succeeded where Bernie Sanders had failed and roused the audience with her support for Hillary Clinton.
Rumors about Michelle Obama's future career plans were swirling as soon as her name appeared on the convention schedule. Obama has a track record of excellent speeches and has spearheaded several initiatives as First Lady. The Obamas will stay in Washington following the end of the president's term but the former FLOTUS could easily run for the House or Senate in the next election cycle, as Hillary Clinton did once Bill Clinton left the White House.
The First Lady's speech went much further than earlier speakers in laying out the case for Clinton. Obama described Clinton's successes across her career and said Clinton was the president she wanted for her daughters. "Because of Hillary Clinton my daughters and all our sons and daughters now take for granted that a woman can be president of the United States," she said in a tear jerking moment for many delegates.
Michelle Obama is one of the most popular public figures in the country and has been consistently popular since her 2008 convention speech. She has often been described as 'Obama's greatest asset'. Hillary Clinton has already tread the path from First Lady to presidential candidate, a path many hope Michelle Obama will take.
Obama also took aim at Republican candidate Donald Trump. Without mentioning him by name, as Senator Elizabeth Warren had in a measured speech earlier in the night, Obama argued that America was still the 'greatest country on Earth' and those who said it needed to be made great again were mistaken. Her references to slavery and civil rights may be a nod to Trump's dog whistle racism.
Obama's speech stood in stark contrast to Bernie Sanders'. Sanders spent several minutes trying to calm an angry crowd of his supporters. Though he delivered a sincere endorsement of Clinton, the Vermont senator seemed visibly tired and uncomfortable with the disruption his supporters were causing.