Debbie Downer? Buck Up Liberals, DNC 2016 Is Gonna Be Fine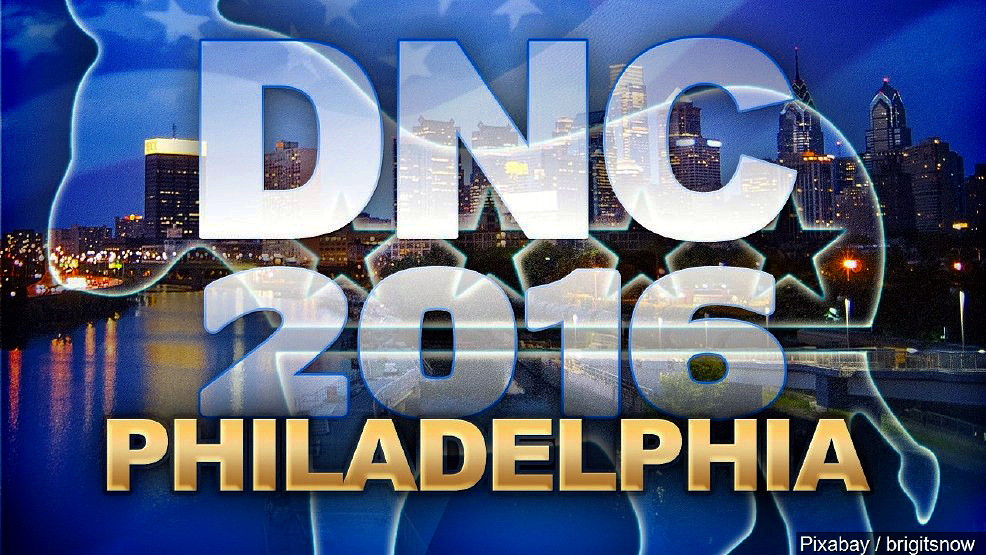 For Democrats, that moment of presumed convention superiority was fun while it lasted. Hot on the heels of RNC 2016, a draining exercise in disorganization and rhetorical stupidity, DNC 2016 appeared on the verge of imploding this past weekend and earlier today with the sudden resignation of party chair Debbie Wasserman Schultz. The Florida congresswoman and her staff are accused of unfairly tilting the primary scales in the direction of Hillary Clinton, among other transgressions.
As if that weren't headline-grabbing enough, Washington's rumor mill is aflame with the possibility of foreign influence in Wasserman's Schultz's downfall. Writer John R. Schindler of Observer Politics skips right over allegation to conclusion: "Russian hackers working for the Kremlin cyber-pilfered the DNC then passed the purloined data, including thousands of unflattering emails, to Wikileaks, which has shown them to the world."
Vladimir Putin, Donald Trump's strongman BFF, overtly working to influence American presidential elections? If this were a movie, it would still require suspension of disbelief. It's certainly a sensational topic for water cooler discussion. However, Wasserman Schultz's demise has been building for a while. Democrats could have taken all the wind of out the Trump/Putin sails by asking the congresswoman to return to her full-time day job months ago. It didn't have to be this way.
A number of columnists, including, ahem, myself, predicted this end for the DNC Chair last year. In a Christmas 2015 column entitled DNC And Debbie Wasserman Schultz Give Ambivalent Clintonites The Holiday Bern, I wrote:
"In early August when Martin O'Malley first accused the DNC of 'circling the wagons' around the former Secretary of State, I dismissed his gripe as the natural position of a longshot candidate in need of attention. But the curiously limited and bizarrely scheduled Democratic debate structure. And the exclusivity clause which prevents Bernie, Hillary and Martin from participating in any non-DNC sponsored forums.
By the time the DNC suspended the Sanders campaign's access to a voter data system the day before the third debate, and just six weeks before primaries begin, only the most stubbornly naïve Clintonite could dismiss reality. The DNC deck has been corruptly shuffled in Hillary's favor."
Did we really need exposed emails to confirm what the party already knew? Despite what we routinely hear from the arrogant mouth of Donald Trump, being right is not in fact its own reward. It's incredibly unfortunate to watch DNC 2016 start off with the wrong kind of bang through a long series of unforced errors.
The convention situation looks dire, but let's remember that four days is an eternity in political circles. It was just a week ago that the nation was focused on Melania Trump's plagiarized speech content. Though it is now 100% clear that the DNC exercised a pro-Hillary agenda, Bernie Sanders himself owns that he ultimately lost the Democratic nomination for a multitude of reasons. On yesterday's Meet the Press, he said this to Moderator Chuck Todd:
"There are a lot of reasons why one loses. We started off 50 points behind Secretary Clinton. We had the opposition of virtually the entire Democratic leadership in every state in this country. And by the way, in terms of media, we did not get the kind of media attention that somebody like a Donald Trump got, because media is not necessarily interested in the issues facing the middle class, more interested in attacks in personality."
Fair, balanced and intent on preventing Donald Trump from attaining the Oval Office come November, let's hope the Sanders calm is transmitted to his understandably angry supporters. But if that doesn't work, perhaps the opening night speaker slate will put the pep back in the DNC 2016 step:
New Jersey Senator Cory Booker
Vermont Senator Bernie Sanders
First Lady Michelle Obama
Keynote: Massachusetts Senator Elizabeth Warren
We don't have a Scott Baio, or a Duck Dynasty D-list reality star – because we don't need one. We have informed progressives ready to speak to the issues and how the Democratic Party, fronted by Hillary Clinton, will improve the lives of all Americans. Sanders brings the populist energy of his historic campaign. Cory Booker is a rising party star with the potential to channel Barack Obama's post-DNC 2004 momentum. We'll hear from a poised, intelligent woman who is among the most popular First Ladies of all time. And then there's Elizabeth Warren who is a master at detailing the dangers of a Trump presidency with focused clarity.
This is a rock star lineup, and none of them require smoke machines and strobe lights to get attention. Remember that demoralized Democrats. The party, so to speak, is just about to start.
Feature image courtesy of Pixabay/brigitsnow