Sean Hannity Flies Newt Gingrich To Trump Meeting Because That's Totally Normal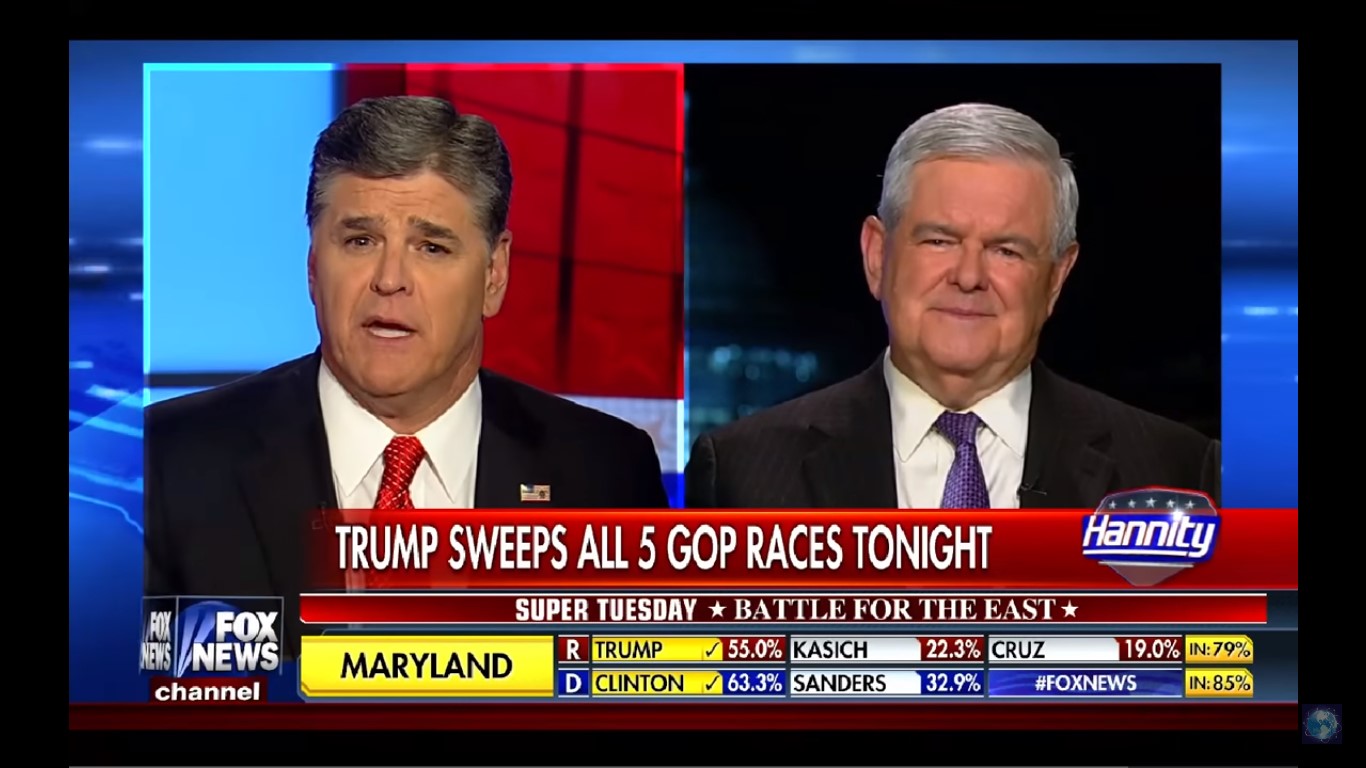 And the blurring of lines between our news media and national political sphere continues.
A day after Fox News suspended Newt Gingrich's contract as an on-air contributor due to the speculation that he's a favorite VP choice for Donald Trump, Fox host and avowed Trump supporter Sean Hannity provided Newt with a private jet so he could make his way to Indianapolis to meet with the presumptive GOP nominee.
According to CNN's Dylan Byers and Dana Bash, sources confirmed that the conservative pundit initially responded to requests regarding the Newt flight, but then he and Fox News went silent when CNN began to dig.
The Fox News host flew the former House speaker to Indianapolis early Wednesday morning to meet with the presumptive Republican nominee as he holds late-stage meetings with his VP finalists, the sources said.
Both Hannity and a Fox News spokesperson replied to initial inquiries regarding the flight, but did not respond when asked if Hannity had paid for or arranged the flight. Gingrich did not immediately respond to a request for comment.
Interestingly, on Tuesday, as Fox was releasing Gingrich as a contributor, Hannity was stating that THE ONLY person he wanted as Vice-President was the former Speaker of the House. So, yeah.
Anyway, Hannity has been quick to note that he isn't a 'journalist' and is instead a talk show host, a pundit. Therefore, he's not held to the same restrictions and expectations held of reporters and other anchors at the network. So any accusation of conflict of interest won't stick. Neener-neener.
However, I'm sure Fox doesn't want to answer questions about one of their highest-profile personalities paying a politician's freight, especially after the network just got done distancing themselves from said politician so as not to create that very appearance of conflict of interest.