John Kasich Is Already Backing Out Of His Stop Trump Alliance With Ted Cruz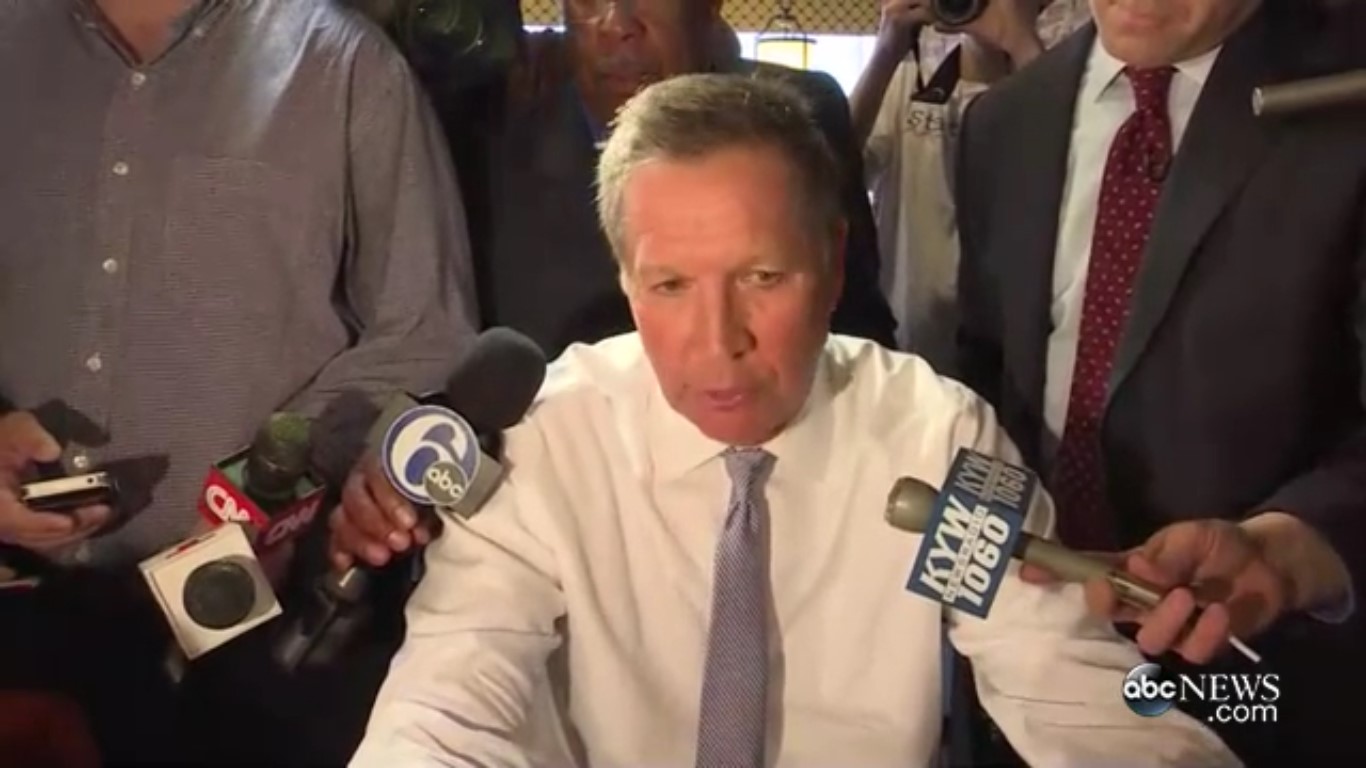 The long-awaited announcement that Donald Trump's GOP opponents would actively engage in a strategy to prevent him from reaching a majority of Republican delegates before the convention finally came to fruition late Sunday night. John Kasich and Ted Cruz, the final two Republican candidates opposing Trump, released statements revealing that they will stop campaigning in specific states to help the other one defeat Trump in upcoming primaries.
While pundits and reporters commented that this was probably a bit late and that the two (along with Marco Rubio) should have engaged in this strategy weeks ago, #NeverTrump Republicans were at least relieved to see that Kasich and Cruz recognized that they needed to team up if they wanted to prevent The Donald from reaching July's convention with a majority of delegates.
Of course, John Kasich had to go and fuck it all up mere hours later. The 'moderate' Ohio Governor — who has one primary win to his credit and has stubbornly stayed in the race with the hopes that he'll be a Veep choice or maybe the establishment pick in a contested convention — was campaigning in Philadelphia on Monday ahead of Tuesday's primary. Speaking to reporters while stuffing his face at a local diner — apparently his favorite pastime — Kasich revealed that even though he was not going to campaign in Indiana, he still wasn't going to tell voters there to not vote for him in favor of Cruz.
WATCH: @JohnKasich on deal with Cruz: My supporters in Indiana "ought to vote for me" https://t.co/STQxzPU2EShttps://t.co/dilNikSU4E

— ABC News Politics (@ABCPolitics) April 25, 2016
Now this is news to Kasich's Indiana campaign co-chair, who told the Indianapolis Star that the Ohio guv would be pushing his supporters to vote for Cruz.
"Kasich is asking his supporters in Indiana to vote for Cruz so Trump does not win Indiana, and Cruz will do the same" in Oregon and New Mexico, Brainard told IndyStar, to prevent splitting anti-Trump votes.
Kasich also told reporters that he was having the time of his life — you know he is! — and that this was all just a way to allocate limited campaign resources. I'm sure this is all news to the Cruz campaign!